The well-known pranker Vovan and Lexus have found a new victim for a telephone prank. The "victim" was the chairman of the NATO Parliamentary Assembly, Paolo Alli. Vladimir Kuznetsov (aka Vova) reports that Alli was cast on behalf of the speaker of the Verkhovna Rada of Ukraine, Andriy Parubiy. One of the topics of the conversation was friction over the so-called Euro-Atlantic integration of Ukraine.
Pranker, who introduced himself as Parubiy, complained to Mr. Alli that Kiev was afraid of holding a referendum on Ukraine's accession to NATO, since they believe that opponents of integration with the North Atlantic military bloc can take over.
From the answer of Paolo Alli, who reminded Ukraine through the prankers, that Ukraine should focus on the implementation of the Minsk agreements:
The referendum is very important (for Ukraine), but the implementation of the Minsk agreements is also important. Therefore, you should understand how to conduct these two processes in parallel, because the mood of the NATO member countries depends on how successful the implementation of the Minsk agreements will be.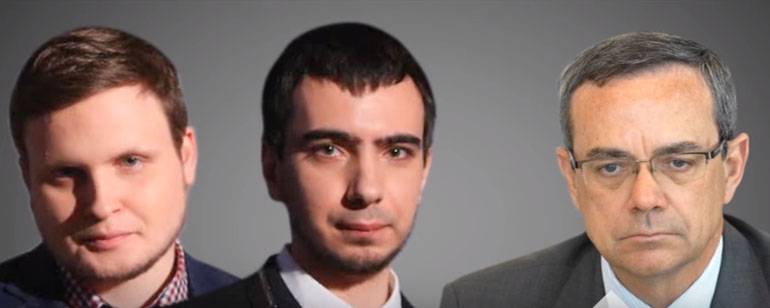 Also, Ally advised Parubiy to carefully approach the formulation of the question in a referendum. From his statement:
If you put the question in such a way that "we want to launch the procedure so that in the future it may be possible to consider joining NATO", then it will be more correct, because in such a formulation there will not be a serious provocation towards Russia, which some countries fear .

In addition, the prankers on behalf of Paruby told Ally that Russia had invented a "new secret
weapon
»Of a psychological nature - the video clip" How to raise a bubble "with an 25 frame. Also, the NATO representative was informed that a "dangerous book" was published in Moscow "Vovan and Lexus, or For whom the telephone is ringing". Alli, having written down these names, declared that he would certainly transmit the data to the NATO Secretary General Stoltenberg.