The 30-th separate transport mixed aviation regiment of the 4-th Red Banner Army Air Force and Air Defense of the Southern District (Rostov-on-Don) arrived from Voronezh new transport and passenger aircraft An-148-100Е, reports
bmpd
.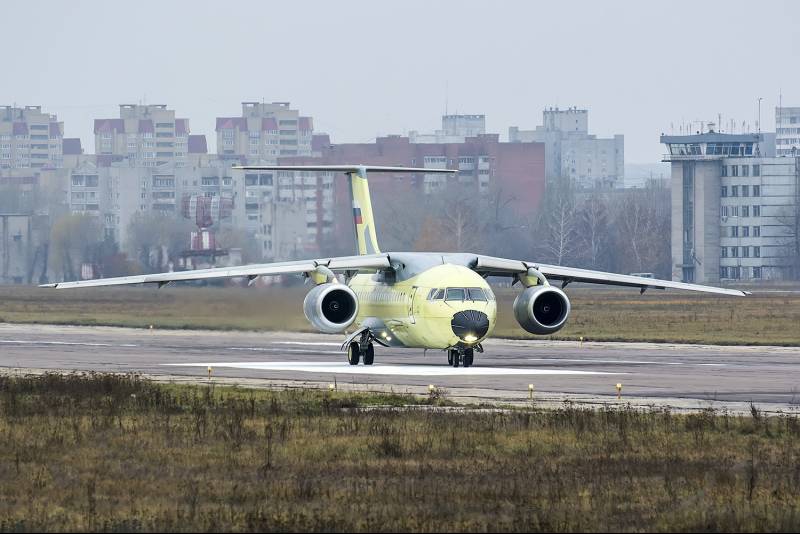 The An-148-100Е aircraft (serial number 43-09, registration number RA-61732) is the twelfth, built under a contract with the Ministry of Defense of the Russian Federation at Voronezh Aircraft Company, during the tests. Voronezh, 06.11.2017.
This aircraft is the twelfth An-148-100Е, built by VASO for the Defense Ministry under a contract worth 18,4 billion rubles for the supply of 15 aircraft, signed in 2013 year.
The plane made the first flight in Voronezh on November 6 2017 of the year.
Earlier on, 13 of December 2017 of the 33-th separate transport mixed aviation regiment of the 6-th army of the Air Force and Air Defense of the Western District (Levashovo, Leningrad Oblast) arrived at the 11-th Army of the An-148-100Е series and the first one built by Vaso 2017 of the year.
That is, in total this year, the company built two An-148-100Е transport and passenger aircraft as part of a contract with the military.
According to the resource, of the 12 An-148-100E aircraft received by the Ministry of Defense to date, nine are part of the 8th
aviation
special purpose divisions at the Chkalovsky airfield (Moscow region), two in the 33rd regiment in Levashovo, and one in the 30th regiment in Rostov-on-Don.