Reports are coming from Lithuania that the court considered it unlawful to dismiss the country's Air Force commander Audronius Navitskas and his subsequent discharge to the reserve. Recall that the scandal in the Lithuanian military department occurred due to the fact that Colonel Navickas ignored the directive banning the Defense Resources Service for repairs
aviation
Air Force technicians in Russian factories. This is an agreement on the basis of which the Lithuanian Air Force Mi-8 helicopters were to be repaired in Russia.
The Lithuanian Defense Ministry stated at the time that the commander of the Air Force had exceeded authority, and the deal "had to be canceled at the last stage". At the same time, the Ministry of Defense of the Republic of Lithuania did not hide the fact that they also acted on the instructions of the Ministry of Foreign Affairs, in which the phrase "repair of helicopters in Russia" was perceived at the level of "high treason".
During the trial, Colonel Navickas stated that the charges of violating the allegedly existing ban on the repair of Mi-8 helicopters in the Russian Federation were only a reason for his removal from office. The court, as reported by the portal
BaltNews
, agreed with the arguments of the ex-commander of the Air Force of Lithuania.
Thus, if the court decision is executed, Navickas will be reinstated.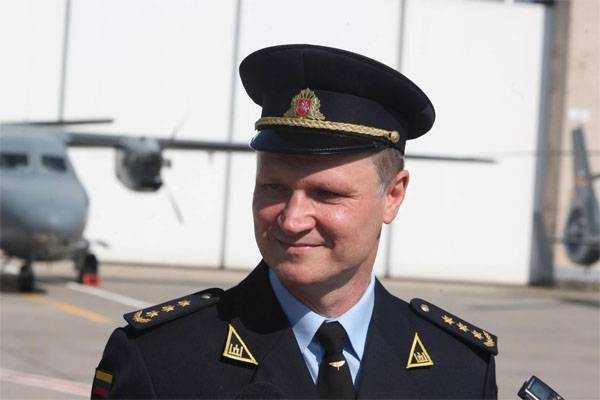 Against this background, the Lithuanian Ministry of Defense, which clearly remained dissatisfied with the judicial decision, said that after a year or so in Lithuania "there would be no Soviet / Russian helicopter left at all." Apparently, this should be perceived as the inviolability of the "NATO unity."
By the way, as previously reported by the Military Review, NATO is demanding that Lithuania increase the number of Lithuanian military personnel in foreign missions of the military bloc. Lithuania agrees to bring its NATO international contingent, which will participate in the new military adventures of the alliance, before the 500 military personnel.