Ministry of Defense of the Russian Federation and JSC Ulan-Ude
aviation
Zavod "concluded state contracts for the supply to the Aerospace Forces of Russia of Mi-8AMTSh-V and Mi-8AMTSh helicopters in the" salon "configuration, reports
press office
military department.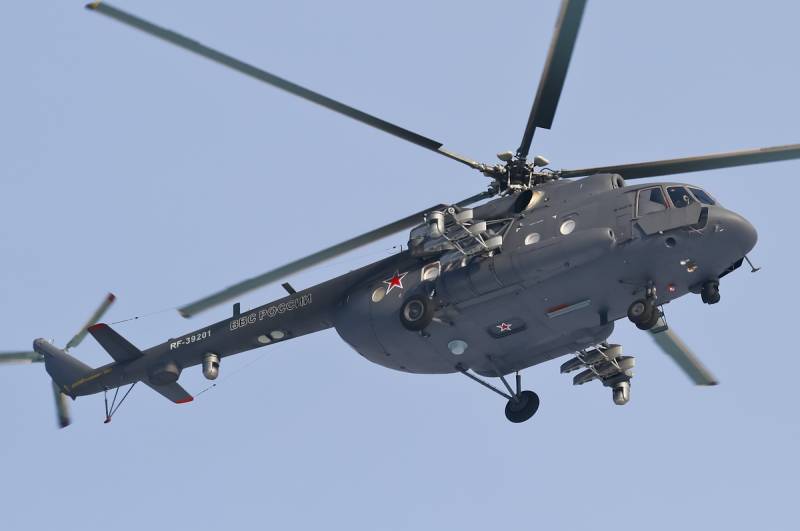 Under the terms of the contracts, by the end of 2018, 2 of the newest Mi-AMTSh-V helicopters will be transferred to the VKS, and by the end of 2019 - 8 helicopters of the Mi-8AMTSH in the salon configuration.
The press service explained that "Mi-8AMTSH-B is a further development of the line of helicopters of transport and combat helicopters Mi-8AMTSH".
Mi-8AMTSH "Salon" is designed to transport personnel of the Ministry of Defense of Russia.
"Both types of helicopters can be used when carrying out transport, search and rescue, medical and evacuation operations, as well as for performing special-purpose tasks. They are equipped with modern flight-navigation equipment and communication complex. In addition, the helicopters are adapted for using night-vision goggles, which allows you to fly in the dark at extremely low altitudes, as well as take off and land from non-equipped sites, "the release said.
It is also reported that "the power plant of the helicopters provides for the installation of Russian VK-2500-03 engines with increased power and enhanced transmission, which makes it more efficient to use technology in high-altitude and hot climate areas."
The helicopters are also equipped with the BMS-indicator satellite navigation system and the TsNS-02 digital navigation system.
All cars will be adapted to the installation of laser onboard defense systems, added to the department.