The design and production enterprise "Ukrainian armored vehicles" presented the 15 of December a new specialized armored vehicle "Varta-Novator", according to the Ukrainian military portal
Ukrainian Military Pages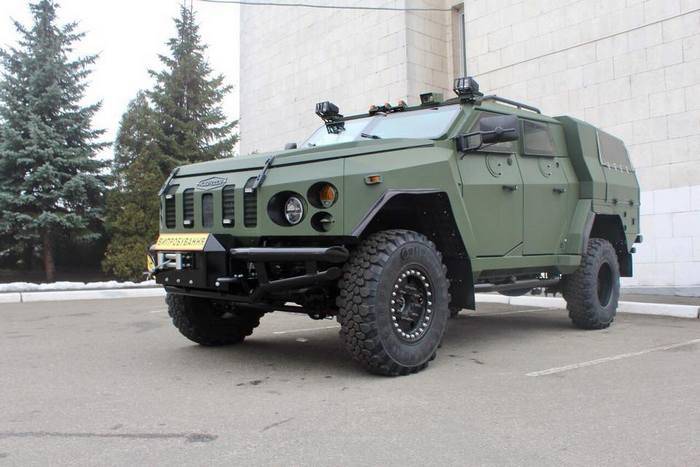 According to the manufacturers, the car is specially designed for the needs of the National Guard of Ukraine in accordance with the terms of the technical specifications, which was agreed by the parties. The Varta-Novator was designed to meet modern requirements for special-purpose equipment using a chassis, adapted for operation in the most difficult off-road conditions. Equipped with additional options to ensure the comfort and safety of the crew.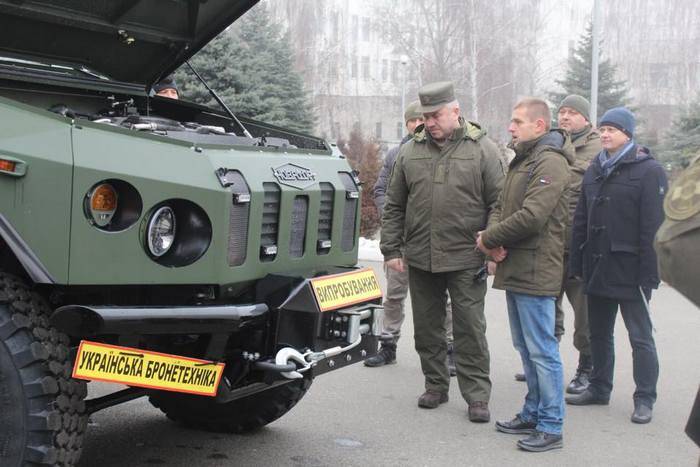 At the presentation, in addition to the National Guard command, representatives of the State Research Institute of the Ministry of Internal Affairs of Ukraine also attended.
Recall that the "Ukrainian armored vehicles" in the 2015 year, presented its first armored car "Varta" on the chassis of the MAZ.
Armored car "Varta" with 2016 year purchased for special purpose police CORD, as well as the National Guard of Ukraine, the same year, according to the results of tests allowed to operate in the Armed Forces of Ukraine under the name - a specialized armored vehicle for transportation of personnel "Varta".
In addition, at the XIV International Specialized Exhibition "
Weapon
and security 2017 "the company showed the sanitary-evacuation version of its armored car" Varta "