Poland continues to create Territorial Defense Forces (WTO) - the equivalent of the US National Guard, which will be deployed in all regions of the republic to assist the regular army, help during emergencies, and patriotic education of citizens.
A few weeks ago, 2 thousand GROT karabiners entered the armament of the WTO fighters. It is automatic
weapon
Polish production should in the future completely replace the Kalashnikov assault rifles in the country's army. According to the plans of the Ministry of National Defense of the Republic, by the 2021, the WTO should receive 53 thousand GROTHERS.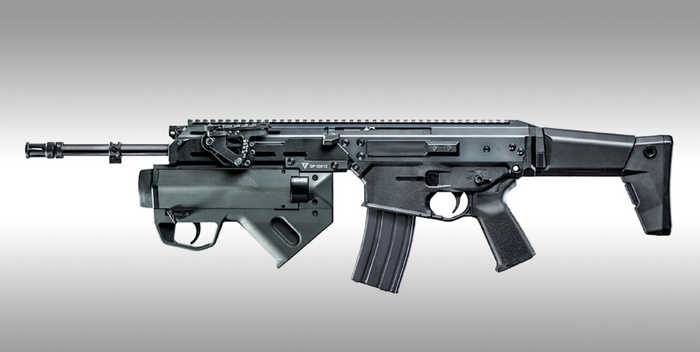 Meanwhile, as Gazeta Wyborcza found out, these machines did not pass the full procedure of verification and certification. According to the norms, they had to pass special tests and receive a certificate from the Military Technical Institute. According to the publication, the decision to circumvent this procedure, the defense ministry has taken to accelerate the process of arming volunteers.
Experts are worried about the fact that the switch from automatic to single fire is still not completely perfect in GROTTO. It often happens that when a soldier plans only one shot, the switch "jumps" and the machine issues a line. As experts warn, in the hands of an inept fighter such weapons can lead to tragedy, reports TASS.
According to the plans of the Ministry of Defense, in the coming months, 17 WNT 4 Teams - 4,5 thousand volunteers in each will be created in the country. They will be deployed in all voivods of the country, and in the central Mazovian Voivodeship, as the largest in the republic, there will be two such units. In total, it is planned to recruit more than 50 thousand fighters. The symbol of the WTO will be the grinned face of a wolf.
It is planned that the WTO will implement military tasks in close cooperation with the army, as well as carry out anti-terrorist operations, act in the event of various kinds of crises, conduct informational and educational work. The creation of the WTO is one of the priorities of the current leadership of the Polish Ministry of Defense. The government intends to spend 2019 billion zlotys (almost $ 3,6 billion) on the creation and arming of the National Guard under the 1 year.