The Syrian army is armed with 100-mm anti-tank gun "Rapier." These guns were seen during the fighting in the North Hama region, reports
Rossiyskaya Gazeta
.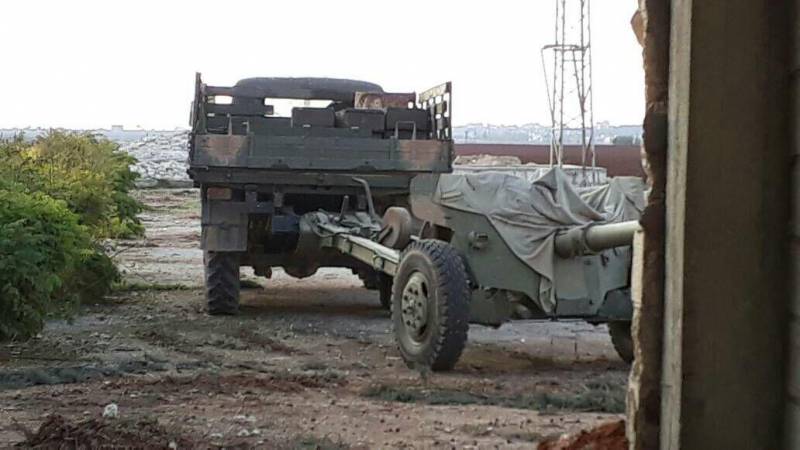 Earlier, many Western analysts assumed that the Syrian Arab Army had a similar
weapons
However, for all the time of the war, the MT-12 "Rapier" never got into the camera lenses.
However, recent images on the Internet confirm that the Syrians have some of these guns.
"Rapiers", although they are anti-tank, due to their accuracy can perform a whole range of tasks - "to destroy various targets with direct fire, from manpower to enemy fortifications, at ranges to 8 200 meters," the author writes.
The guns have high accuracy and decent rate of fire - a well-prepared calculation can perform up to 10 rounds per minute.
Unfortunately, during the last battles, one of the MT-12 was captured by the militants along with the ZIL-131 tractor.
Currently, the Rapier cannon continues to be in service with more than a dozen states, including Russia.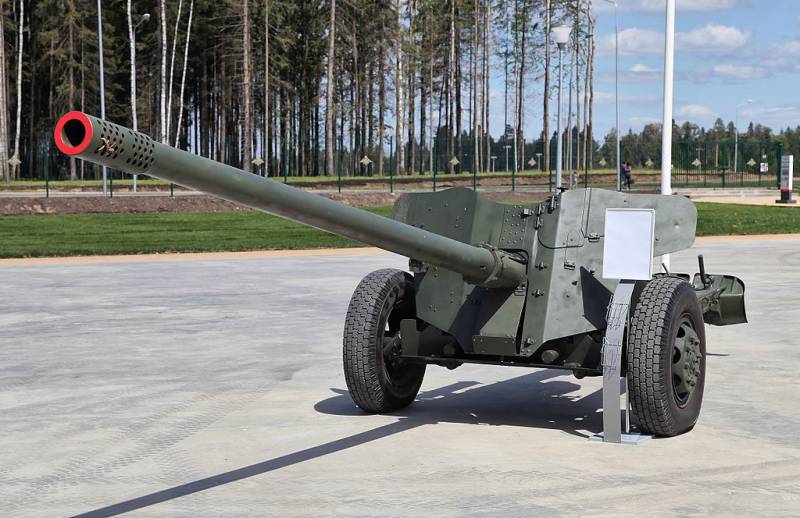 MT-12 in Patriot Park.