The director of the Federal Security Service, Alexander Bortnikov, said that after the defeat in Syria and Iraq, the terrorists are carrying out plans to regroup and search for other regions of the world for their activities. According to the director of the FSB, the terrorists for the most part are trying to leave the Middle East.
During the meeting of the Council of Heads of the Security Services of the CIS countries, Alexander Bortnikov said (quote
RIA News
):
Afghanistan becomes the main center of concentration of gangsters, where the positions of the so-called "Islamic State" already exist (* prohibited in the Russian Federation) and from where the militants have the opportunity to infiltrate into the territory of the CIS countries. Terrorists at the same time change tactics. The leaders call on militants to switch to "autonomous jihad".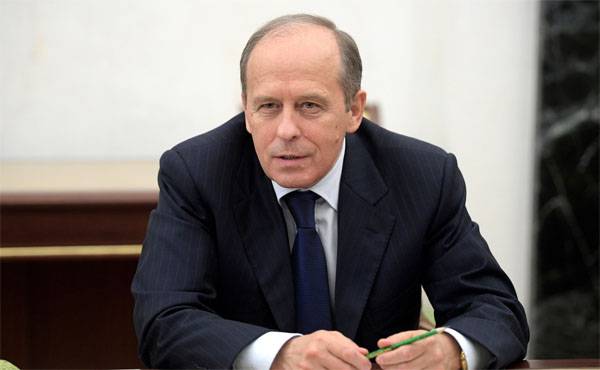 We are talking about terrorist acts that are committed by lone terrorists who maintain contact with the "puppeteers" through various kinds of network resources, including instant messengers. At the same time, terrorist acts are committed, as recent events show, not only with the help of explosive devices, but also with the use of knives, hacks, cars, firearms
weapons
.
According to Alexander Bortnikov, the coordination of the efforts of the security forces and the special services of the CIS countries will make it possible to achieve effectiveness in the fight against international terrorism.