Two new C-400 battalions Triumph have been deployed in the Leningrad Region and in Vladivostok, according to the Department of Information and Mass Communications of the Russian Defense Ministry
On Friday they will take up combat duty. The complexes will protect the eastern and western air borders of Russia.
Earlier in December in the Leningrad region, Moscow and the Volga region, three C-400 divisions have already entered service
- said in a statement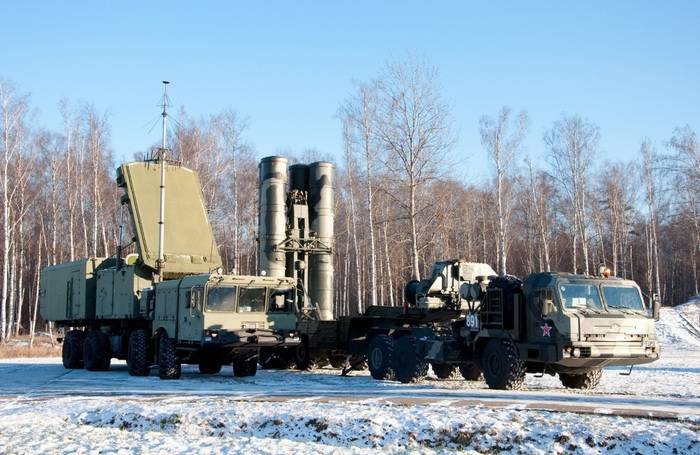 As described in the Central Military District, the new equipment will be handed over to the military at the Kapustin Yar test site in the Astrakhan Region. In turn, ZVO reported that in the Leningrad region, C-400 calculations will, using mobile jammers, simulate the conditions of a combat situation at elevated levels of difficulty, and also they will make marches to designated positional areas, during which they will repel a diversion.
S-400 Triumph - the latest long-range anti-aircraft missile system. It is designed to destroy
aviation
, cruise and ballistic missiles, including medium-range, and can also be used against ground targets. The range of destruction reaches 400 kilometers, the air defense system is capable of destroying targets at an altitude of up to 30 kilometers.