Moscow is ready to become the initiator of lifting the arms embargo from Libya after the creation of the unified armed forces in the country, but so far there is no certainty that
weapon
will not fall into the hands of terrorists, said in an interview
RIA News
Russian ambassador to Tripoli, Ivan Molotkov.
The arms embargo on Libya has been in effect since February 2011. The Foreign Minister of the Government of National Accord of this country, Mohammed Siyal, earlier stated that the authorities in Tripoli, in order to increase security in the country, addressed the United Nations with a question of easing the arms embargo.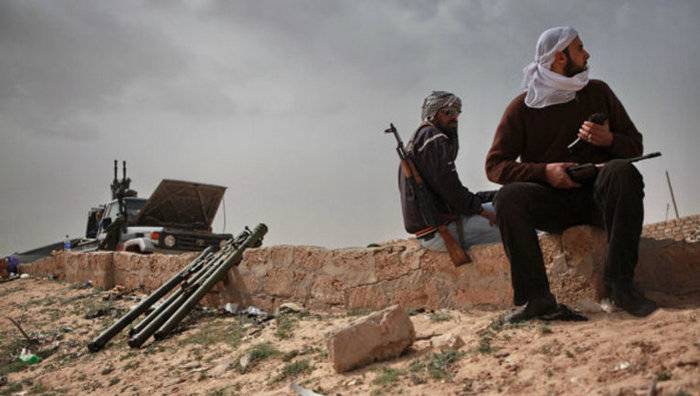 The Russian diplomat explained that the meaning of the arms embargo imposed is "to prevent weapons supplied from abroad from falling into the hands of terrorist groups.
However, he noted that
As soon as unified armed forces are created in Libya, and numerous militias, which now do not recognize any authority over themselves, are dissolved or integrated into official military structures, we will be ready to support or even initiate the issue of lifting or easing existing restrictions
In the east of the country in the city of Tobruk there is a parliament elected by the people, and in the west in the capital Tripoli is ruled by the government of national accord, formed with the support of the United Nations and Europe, headed by Faez Sarraj. The authorities of the eastern part of the country operate independently of Tripoli and cooperate with the national army led by Khalifa Hoftar, who is waging a protracted war with the militants. In the south of the country live a large number of tribes, which are also not subject to Tripoli.