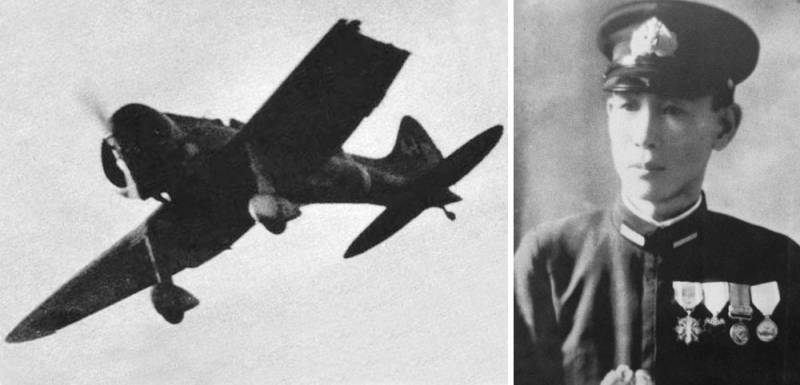 Exactly 80 years ago, on December 9, 1937, the Japanese maritime
aviation
made a raid on the Chinese city of Nanchang. He was attacked by 15 light B4Y bombers, accompanied by nine A5M fighters. The city was covered by only four Chinese Hawk III fighters under the command of Captain Wang Hansun. Despite such glaring inequality, the Chinese pilots bravely took off to intercept, but the outcome of the battle turned out to be quite logical. Only one Hawk returned to the airfield, the rest were shot down. Two pilots died, another jumped with a parachute.
The surviving pilots said they had managed to shoot down one Japanese plane, but in fact the Japanese had no casualties. However, one of the Japanese pilots - Sergeant Kaniti Kasimura survived only thanks to great luck and masterly possession of the car. The fact is that his plane in a frontal attack collided with a Chinese fighter and as a result lost half of its left wing. The Chinese did not survive the collision and crashed to the ground, and Kashimura managed to bring the almost uncontrollable fighter to his airfield and on the third attempt to land.
At that moment, there was a cameraman at the airport, who managed to film this amazing aerial acrobatics, and then a short propaganda film was made from his shots, complemented with hand-drawn frames. By the way, check out what started the famous Japanese animation.
The plane Kashimury decided not to repair, and exhibited in the military museum, as a symbol of courage and skill of Japanese pilots. But in 1945, the museum, along with all the exhibits, was destroyed by American bombardment.
On the screen saver - a shotgun with a fighter Kasimura before landing and the heroic sergeant himself. After his Nanchang epic, he scored ten more air victories over the Chinese and Americans, was awarded the Order of the Sacred Treasure and promoted to lieutenant. 6 March 1942, Kasimura died in a battle with American fighters over Russell Island, having managed to shoot down his last Wildcat before he died.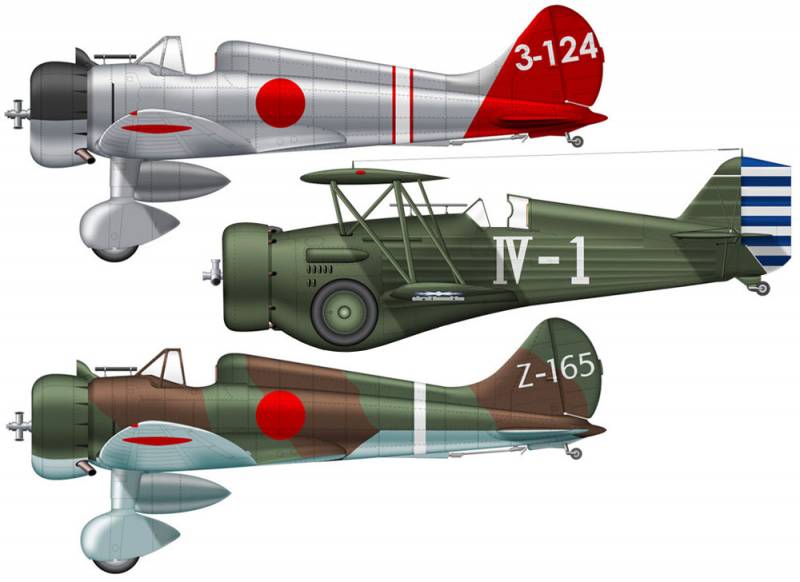 Mitsubishi A5M Japanese naval fighters are carrier-based and ground-based, and between them is their Chinese opponent — the American-made Curtiss Hawk-III fighter.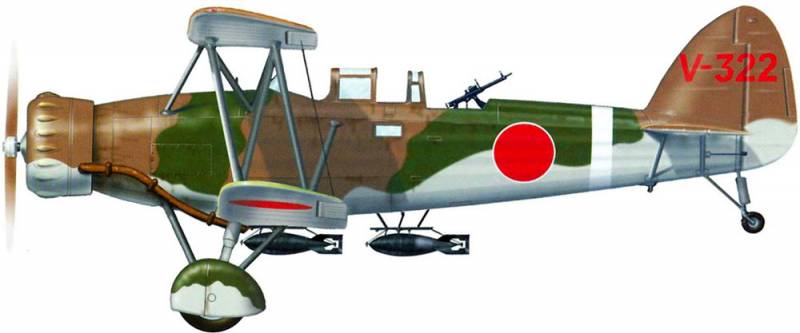 Yokosuka Bomber B4Y.