The British concern BAE Systems together with the University of Manchester announced the successful completion of the first stage of flight tests of the promising hypersonic device Magma Concept, reports
Look
with reference to the Daily Mail newspaper.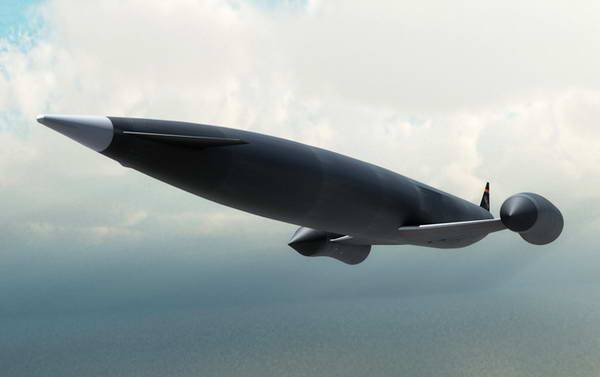 "In the future, unmanned aerial vehicles will become even more deadly
weapons
thanks to the new technology "Airless flight" (Flapless flight), which will make them easier, faster and more inconspicuous, "the newspaper writes.
Thus, in the aircraft, the sophisticated mechanical flaps were replaced by "an advanced control system that will use a unique" airless flight "mechanism for maneuvering an aircraft, ensuring stealthiness of the vessel."
It is noted that the solution to this problem may lead to improved controllability, as well as "reduce the weight of the aircraft and the cost of its maintenance, which will allow in the future to create more efficient aircraft in both military and civilian areas."
The technologies we are developing with the University of Manchester will enable the design of cheaper, high-performance next-generation aircraft,
said development engineer Clyde Warsop.
Our investments in research and development work lead to continuous technological improvement of our advanced military aircraft, as well as guarantee the aerospace industry of the UK technological leadership and the necessary competencies in the design and construction of future aircraft,
added on.
Two new technologies that will be tested with the help of a jet drone are Wing Circulation Control (WCC) and Fluidic Thrust Vectoring, FTV.
The WCC receives air from an aircraft engine and blows it out at supersonic speed through the rear edge of the wing, providing control of the aircraft. In turn, FTV uses purged air to deflect exhaust gases, allowing you to change the direction of the aircraft.
According to the newspaper, "further flight tests, the ultimate goal of which is to be performed by the flight apparatus without any moving surfaces of the wing or tail unit, are planned for the coming months."