The US Department of State has made further accusations against the Russian Federation. The official representative of the US State Department, Heather Nauert, said that "Russia continues to fire at civilians in the east of Ukraine."
RIA News
quotes Ms. Nauert:
We again call on Russia to stop the rocket attacks of the Ukrainian civilian population. We are deeply concerned about the ongoing attacks on the civil infrastructure of the Donetsk region. Pro-Russian armed units should retreat from their positions in the area of ​​the filtering station near Donetsk and stop the shelling (DFS).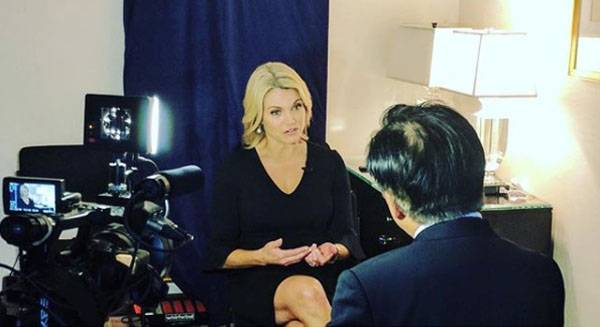 Heather Nauert while working in the media
At the same time, Ms. Nauert did not say a word about the fact that the Ukrainian army should stop the shelling of the civilian population and the Donetsk infrastructure, which no longer hides the fact that not only continues to bombard uncontrolled territories, but also occupies settlements in the so-called "gray zone" ".
Nauert said the dramatically deteriorated humanitarian situation in the Donbas. According to her, this situation is "worse than ever."
So, in this case, allocate funds not for the purchase of regular batches by Kiev
weapons
, and food and medicine directly to residents of Donbass.