Bombers Tu-22М3, which participated in the airstrikes against terrorists in Syria, returned from North Ossetia to the airfield dislocation Belaya in the Irkutsk region, reports
TASS
the press service of the Ministry of Defense.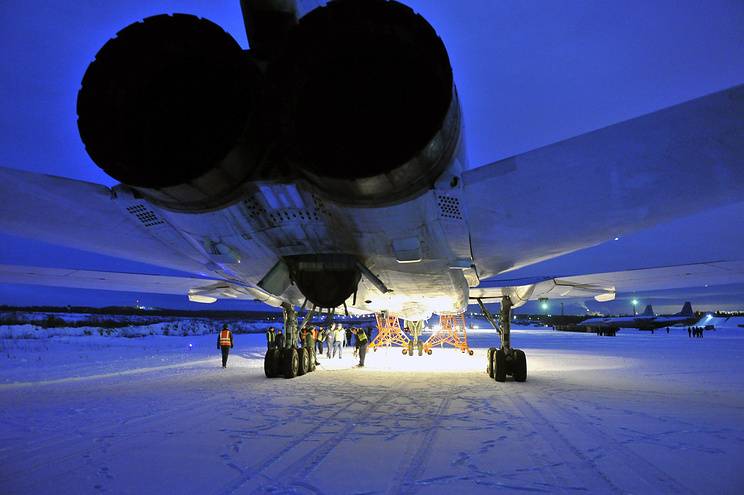 Экипажи дальних бомбардировщиков Ту-22М3 завершили перебазирование с аэродрома в Северной Осетии на аэродром дислокации в Иркутской области после успешного выполнения задач по нанесению
aviation
ударов по объектам террористов на территории Сирийской Арабской Республики,
says release.
It is reported that during the flight, the crews performed an intermediate landing at the airport in the Saratov region.
In solemn events on the occasion of the arrival of the crews, the commanders of the VKS units, representatives of the veterans' organizations, co-workers, relatives and members of the families of the servicemen who arrived, added to the press service.
Recall, on Monday, Russian President Vladimir Putin ordered the withdrawal of most of the Russian group from Syria.