The crew of the long-range radar detection and control aircraft (DRLO) A-50 has returned to the airfield of dislocation in the Ivanovo region, the Department of Information and Mass Communications of the Ministry of Defense of the Russian Federation reported
The pilots performed the flight from Hmeimim airfield after successfully completing tasks on the territory of the Syrian Arab Republic
- Said in the military.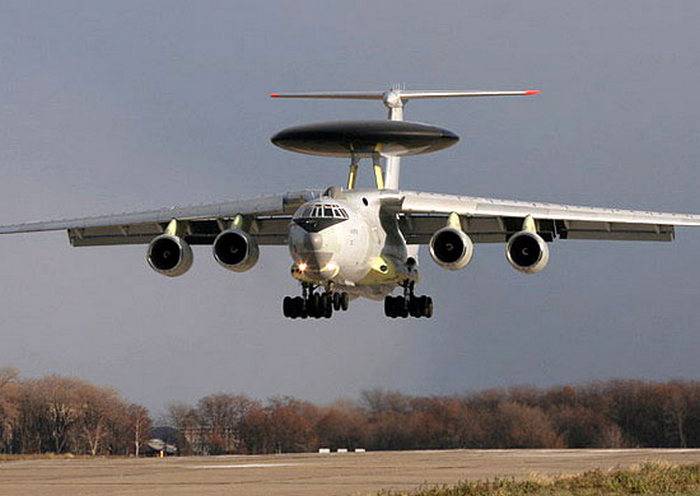 The commander of the military transport took part in the celebrations on the occasion of the arrival of the crew
aviation
(BTA), Lieutenant General Vladimir Benediktov, representatives of local governments, the All-Russian military-patriotic movement "Yunarmia", veteran organizations, colleagues, relatives and family members of the arrived military personnel.
I sincerely want to congratulate the personnel on the successful implementation of a special task and returning to their homeland
- said Lieutenant General Vladimir Benediktov, referring to the arrivals from Syria
I wish all of you and your families good luck and all the best. I express my deep conviction that in the future the personnel of the squadron of А-50 aircraft and the combat command and control group will serve as an example of conscientious service to the Motherland and fulfill their duties with high quality, conscientious, and high responsibility
Recall that on the eve of the Russian Federation President Vladimir Putin ordered the withdrawal of the Russian group from Syria, speaking directly to the military at the Hmeimim airbase.