US President Donald Trump sent a letter to the congressmen yesterday, describing ongoing operations involving US troops and calling strikes on the Syrian army legal, reports
RIA News
.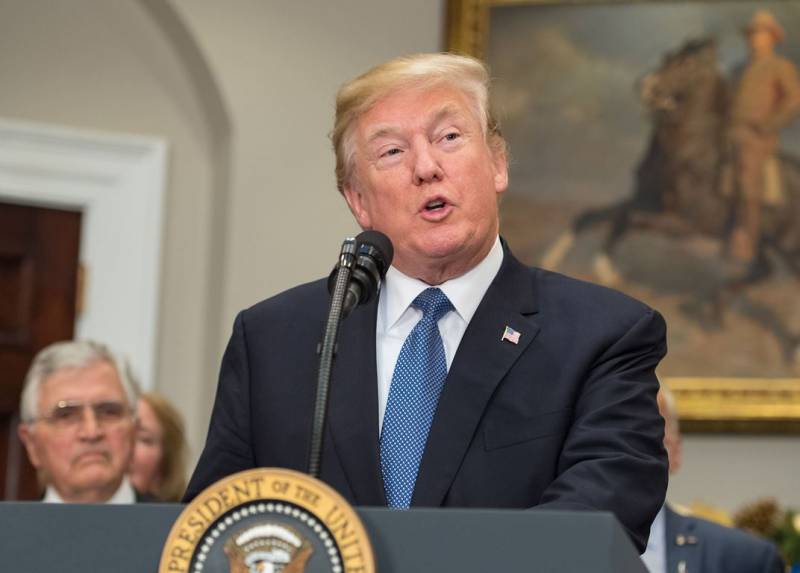 Since the last periodic report, the US armed forces participating in the campaign to combat ISIS (banned in the Russian Federation) in Syria have inflicted a limited number of attacks on the Syrian government and pro-government forces. These strikes were legal measures to counter clear threats to US forces and their partners involved in this campaign.
says the letter.
Recall 8 June, the Western coalition struck at the Syrian pro-government forces in the area At-Tanf. As a result, the tank and artillery installations were destroyed, which entered the so-called "conflict prevention zone and posed a threat" to the Allied forces.
18 June
aviation
the coalition was shot down by a Syrian Su-22 fighter in the province of Raqqa after it allegedly dropped bombs near the positions of the Syrian Democratic Forces (SDF). In Damascus, they said that the plane was carrying out a mission against the IG.
And on June 20, a coalition shot down an Iranian-made UAV model Shahed-129, which belonged to the Syrian Air Force, near the At-Tanf region.
After that, the Russian Defense Ministry said that any aircraft and UAVs appearing in the areas where the combat missions of the Aerospace Forces in Syria would be taken to be accompanied by air defense weapons as air targets. New similar incidents in Syria have not been reported since.