The situation continues to escalate after the American president signed a document recognizing Jerusalem as the capital of Israel. The military wing of Hamas has resumed shelling Israeli territory. In response, the Israeli army is firing at the territory of the Gaza Strip.
So today is the Israeli military
aviation
attacked several Hamas sites in the north of the Gaza Strip. The shelling was also carried out using
tank
Merkava.
TASS
cites the statement of the press secretary of the Israel Defense Forces:
In response to the rocket attack on the territory of Israel, the tank and Air Force planes attacked Hamas military posts in the northern part of the Gaza Strip. Israel considers the terrorist organization Hamas responsible for this hostile act committed from the territory of the Gaza Strip.
Victims and destruction are not reported.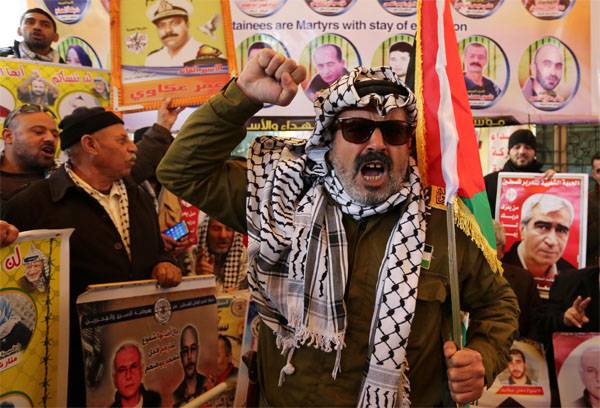 On the eve of the Israeli missile defense system "Iron Dome" was able to intercept only one rocket from several issued by Hamas on the settlements of Hof-Ashkelon district. The rocket attack sirens sounded in Karmia, Bat Hadar, Mashen, Nir Israel, Berekiya, Zikima and other Israeli settlements.
It is reported that as a result of rocket attacks there are no casualties among the population of Israel.
Recall that the Israeli military command has transferred several additional battalions to the West Bank due to the sharp complication of the situation in the region. There are endless protests of the local population in the region, demanding recognition of the independence of Palestine.