US President Donald Trump approved restrictive measures against Russia for "violating" the Treaty on the Elimination of Intermediate-Range and Shorter-Range Missiles (INF), the publication reported
Political
with reference to a senior White House official.
The publication notes that the Ministry of Commerce intends to impose sanctions against Russian companies developing new missile technologies. As the representative of the administration stated, the purpose of imposing sanctions is "to change the economic plans" of the Russian government.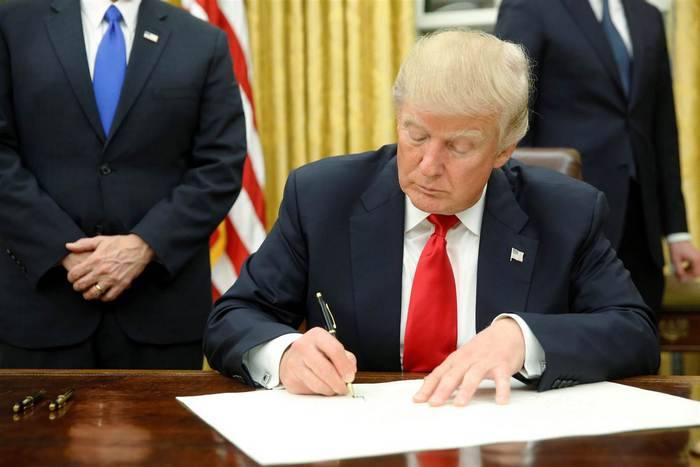 Earlier, the State Department accused Russia of allegedly violating the contract and refusing to discuss it.
In response to the violation of the treaty attributed to Russia, the Pentagon will begin to develop a new cruise missile. According to the source, Politico, an unnamed representative of the high-ranking administration, the United States is nonetheless still interested in fulfilling its obligations under the INF Treaty, and research work in this direction will not be a formal violation of the agreement.
We should not cross any borders.
- leads the publication of the word source. The newspaper at the same time drew attention to the fact that the funds for these developments were included in the draft defense budget of the United States for the next year, which was already agreed upon by both houses of Congress.
On the eve of the head of the Pentagon, James Mattis called on NATO countries to force Russia to comply with the INF Treaty, even if it would have to apply sanctions.
Moscow, in turn, expressed its readiness to comply with the INF Treaty exactly as long as they are observed by the United States. At the same time with the Federation Council promised to apply "powerful
weapon
»In the event of Washington withdrawing from the INF Treaty.