Israel struck on Saturday four Hamas targets in the Gaza Strip in response to rocket attacks on the territory of a Jewish state on Friday evening, according to an official communiqué from the Israel Defense Forces.
Today, December 9, in response to the rocket attacks on southern Israel during Friday evening, Israeli Air Force aircraft hit four targets in various areas of the Gaza Strip belonging to the terrorist organization Hamas: two workshops for the production of
weapons
, weapons depot, military base. For each of the targets several blows were struck at their various components.
- said the military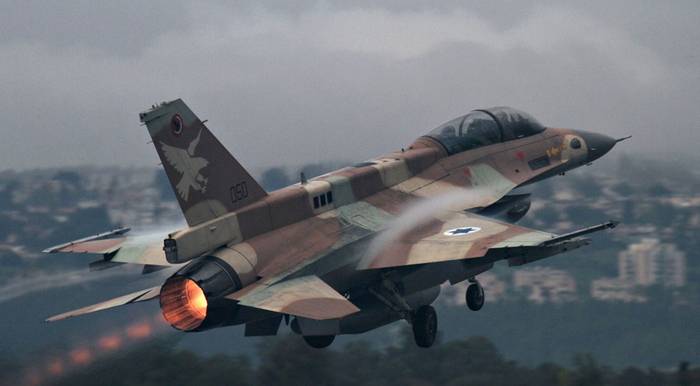 Rocket attacks on civilian settlements are an act of brutal aggression. Hamas is responsible for these attacks, which threaten the lives of civilians, as well as any actions that originate from the Gaza Strip.
- indicated in the Israel Defense Forces.
On Friday evening, at least three missiles were fired from the Gaza Strip, one of which exploded, causing damage in the city of Sderot, and another was intercepted by the Israeli Iron Dome air defense system. Missile launches to Israel from the Gaza Strip increased dramatically after on Wednesday, US President Donald Trump ordered the transfer of the US Embassy in the country from Tel Aviv to Jerusalem and recognized the city as the capital of the Jewish state.
On Thursday, two rockets fired at Israel from the Gaza Strip fell inside the Palestinian enclave, fragments of the third were found on Israeli territory. In response, on the same day, the tank and aircraft of the Israeli army also attacked two military positions in the Gaza Strip.
On Friday evening, before the launch of the rocket at Sderot, Israel had already hit in response to previous rocket attacks, the Hamas training camp and the ammunition depot in the Gaza Strip. According to Palestinian sources, as a result of this blow, 25 Palestinians, including six children, were injured, TASS reports.