Around the stockpiles of chemical weapons in Syria, there are many questions, the answers to which are yet to be received, reports
RIA News
France Permanent Representative to the UN Francois Delattra.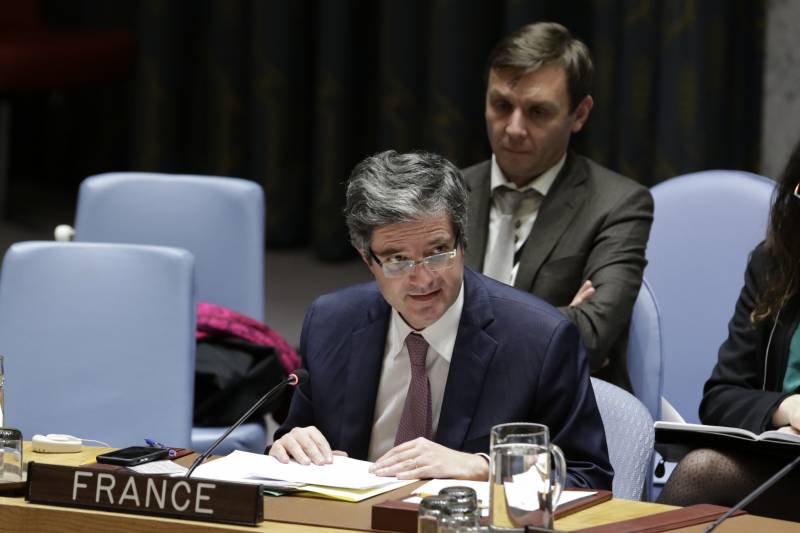 It is necessary to ensure the complete and genuine elimination of chemical arsenals.
weapons
Syria, because there are too many doubts that have yet to be dispelled,
Delattra told reporters.
The UN Security Council held a regular closed meeting on the chemical disarmament program of the SAR on Thursday evening.
According to the diplomat, those responsible for the use of chemical weapons in Syria "should know that they will not escape responsibility for their barbaric crimes."
In this regard, he stressed that, despite the termination of the joint UN-OPCW mechanism to investigate the use of chemical weapons in Syria (IDA), Paris will continue to address this issue and will seek fair punishment for those responsible for the attacks.
The heritage of the CMP is more important than ever
stressed Delattr.
Recall the CMP mandate expired on November 17 of the year 2017. In November, the Security Council members could not agree on the parameters for the further work of the mechanism, which has been criticized by Russia for its unprofessional work.