Tests of the fifth generation fighter Su-57 (PAK FA - Perspective
aviation
front-line aviation complex, also known as T-50) will last for several years. This was announced to TASS by the president of the United Aircraft Corporation Yuri Slyusar.
Trials have just begun. They are, of course, for several years
- said Slyusar.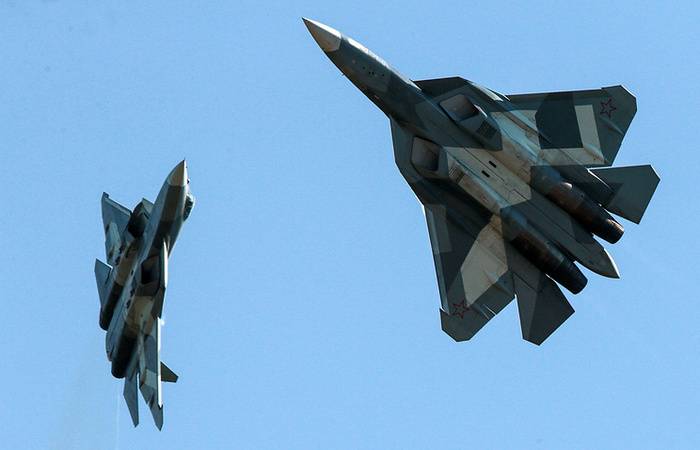 Su-57 is a fifth-generation Russian multi-role fighter developed by the Sukhoi Design Bureau. It is equipped with a fundamentally new complex of deeply integrated avionics, with a high level of automation control and intelligent crew support. PAK FA first took to the air in 2010 year. With the engine of the second stage, the aircraft made the first flight 5 December 2017 of the year. Now it has the so-called first-stage engine - 117C, the new engine has not yet received its name and is conventionally referred to as "second-stage engine" or "30 product"
According to data from open sources, the fighter will be able to reach speeds of up to 2,6 thousands of km / h, and the range will be about 4,3 thousands of kilometers.
The development work should be completed in the 2019 year, at the same time it is expected to begin supplying these aircraft to the troops. The installation batch, as previously reported by Slusar, will consist of 12 machines.