Two Russian strategic missile-carriers Tu-95MS spent eight hours above the neutral waters of the South Pacific, performing air patrol missions, taking off from an airfield in Indonesia, the Russian Defense Ministry reported.
Departure
aviation
carried out from the airfield Biak of the Republic of Indonesia. The flight duration was more than eight hours
- said in a statement.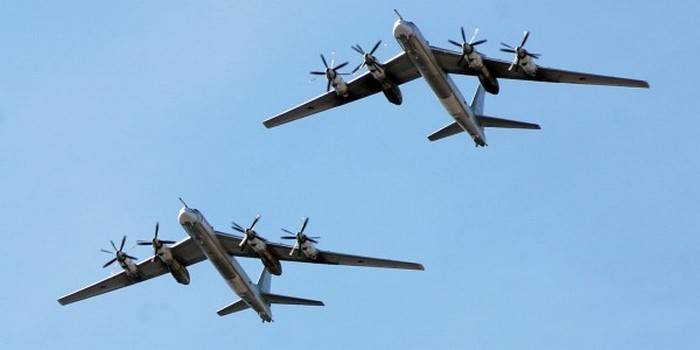 As explained in the Russian military, long-range aviation regularly flies over the neutral waters of the Arctic, North Atlantic, Black and Caspian Seas, and the Pacific Ocean.
All flights of the airplanes of the Air and Space Forces of Russia are carried out in strict accordance with the International Rules for the Use of Airspace without violating the borders of other states
- added to the Ministry of Defense.
Recall that on Tuesday, the Ministry of Defense of the Russian Federation reported on the international visit of two Tu-95MS and two IL-76MD airborne forces of the Russian Federation to Indonesia. The departure was made from the airfield in the Amur region, the aircraft landed at Biak airfield. Above the Pacific Ocean, they made an in-flight refueling in the air.