The Pentagon intends to gain a foothold in Iceland. The reason for such a military decision is the notorious "activity" of Russian submarines.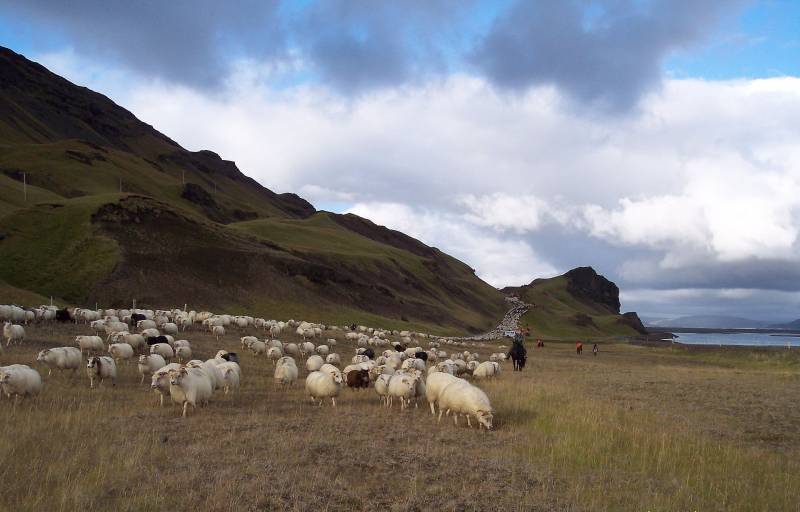 Photo: Jóna Þórunn Ragnarsdóttir, source: wikimedia.org
More than 14 million. Pentagon will spend on upgrading the air base in Iceland, quoted
"InoTV"
edition of "Foreign Policy". The United States decided to take this step because of the activity in the region of Russian unobtrusive submarines of the new generation.
Millions of Pentagon dollars will be used to clean up the Icelandic airbase during the Cold War. Washington wants to "look after" the Russian submarines, "who imperceptibly plow the North Atlantic."
The Donald Trump table has already laid the draft defense budget. This document spells out a point where the amount of $ 14,4 million for modernization is listed
aviation
US Navy "Keflavik" station. After expansion, the hangars will accommodate an additional eight P-8 Poseidon reconnaissance aircraft. P-8 is an essential submarine tracking tool.
The American authorities believe that the raids of Russian submarines on the Faro-Iceland border became frequent. It is this route that the Northern Fleet of the Russian Navy goes to the Atlantic Ocean.
In NATO, there is also concern about the ability of the alliance to detect and track new Russian submarines, when they quietly move in the open sea. Yes, the current fleet of Russia totals only fifty ships, that is, 8 times less than the Soviet Union had in the former cold war. However, experts say, new submarines have improved technical equipment, and this allows them to compete with their American counterparts.
In a report on Russia's military power, the Pentagon intelligence concluded: new Russian submarines, armed with ballistic missiles, "are capable of delivering nuclear warheads within a few thousand kilometers of the target." Pride of Russian
fleet
- The submarine of the Ash project (can carry up to 32 Caliber missiles).
By the way, we add, not at all one Pentagon composes documents, where millions are written in the corresponding paragraphs. As for the advancement of Russians in military technology, they are also distressed in Britain. Recently, Admiral Philip Jones (First Sea Lord of Great Britain) stated that the West as a whole is losing its naval superiority. Meanwhile, the Russians are challenging the Royal Navy "in its native waters" ...
Well, the new "front" of the Cold War is marked: Iceland.
Observed and commented on Oleg Chuvakin
- especially for topwar.ru