The media reported that the project of the combat railway missile complex (BZHRK) of the new generation Barguzin, which Russia has been developing since the end of 2013, has been temporarily "frozen". However, the "nightmare of the United States on rails" has already been tested - and experimental development work has been carried out, and even the first experimental successful launch. Moreover, in May 2016, the development of individual elements began, design documentation was worked out, and individual elements of the complex were created. However, the decision to suspend was made, the reasons are not called. One would assume that this is simply prepared misinformation for potential adversaries if there were not a lot of factors affecting the project. On this On the eve.RU told Colonel-General, President of the Academy of Geopolitical Problems Leonid Ivashov.
Question: What are the main reasons for the "freezing" of the project, in your opinion?
Leonid Ivashov: There can be two main reasons. The first is "freezing" due to lack of funding. The second reason may be that, in general, to the role of a nuclear strategic
weapons
attitude changes. Do I need to build it up today? Moreover, the Americans are reducing their ballistic missile programs, switching to new types of strategic weapons. These include high-precision weapons as part of a quick global strike strategy. Moreover, today the Americans are actively developing the drone tactics of drones - it is a cheaper and no less effective means. And cyber weapons come to the fore.
And it is quite possible that both factors played a role: an ideological change in the strategy of our defense, plus we see that there is a huge budget deficit going on in Russia, including because of sanctions and inept organization of the economy.
We must not forget that in the latest version of our military doctrine, special attention is paid to non-nuclear deterrent. It is possible that they considered that today there are enough ballistic intercontinental missiles. But the lack of precision weapons is felt in the same "Caliber", "Zircons" and so on.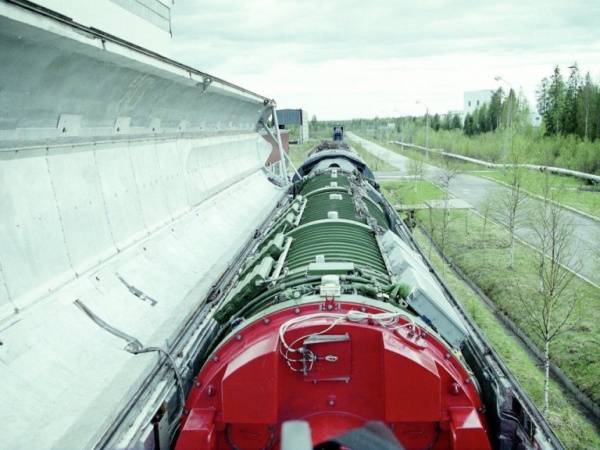 Question: That is, BZHRK is not just a method of delivering a rocket, is it still building up?
Leonid Ivashov: BZHRK is not only a means of delivery, a means of masking and a means of sudden strike, but it is a build-up in the general system, it is one of the elements of our triad. But here it is also necessary to take into account the factor that "rolling" on railways with nuclear weapons may be unsafe for the country itself. When this question was discussed, whether it is necessary or not necessary, this is a problem of internal security, a bad start, even during test launches, or even an emergency situation also caused great caution. In addition, this train with a combat railway missile system cannot travel on high-speed lines. This also applies to a combination of factors.
Question: Relation to defense is changing in which direction, in your opinion, - cheapening or just building up non-nuclear forces?
Leonid Ivashov: I believe, on building up non-nuclear forces. That is a bet on what the Americans are doing - they even modern submarines with Trident 2 missiles will be converted to cruise missiles. And we must bear in mind that the US missile defense system is being deployed against ballistic missiles. And by 2020, the number of interceptors will exceed the number of Russian ballistic missiles.
Question: At the same time, Vladimir Putin instructs that large enterprises be ready at any moment to embark on military rails - but the BZHRK project is being rolled up. Is it not embedded in this concept?
Leonid Ivashov: No, it is not built in, because nuclear war, especially with the use of strategic nuclear weapons, is excluded. Both Americans and Chinese understand this, and they understand it in Russia. This is the death of mankind. Nuclear weapons today serve as a strategic peacemaker - it does not allow a large war to unfold. But it will still be difficult to contain the war with only one nuclear weapon. Although in our military doctrine it is written that if war will threaten the integrity and existence of our state, we are ready to use nuclear weapons against aggressors who will not use it. But we are talking about tactical nuclear weapons. Strategic can not be applied. Therefore, today they are betting on a non-nuclear deterrent.
And the fact that the president instructed to be ready for the transition to a state of emergency, to a mobilization regime — and it is possible only if martial law is introduced in the country — this indicates the seriousness of the situation. And it seems to me that this mobilization readiness of our industry is the weakest link in general in the defense of the country.
Question: Why?
Leonid Ivashov: Because there is neither a clear legislative regulation, nor reserve capacity, nor, of course, finance, to quickly turn around. Plus - sanctions, plus - the absence of the machine tool industry, the element base and so on. This is the weakest element of our defense.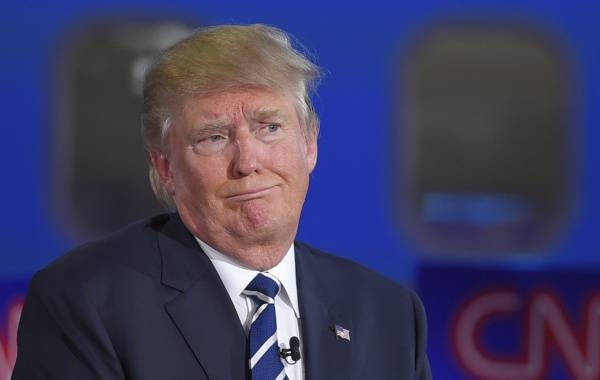 Question: So, maybe some part of our elites decided to "freeze" the project in order to try again to "make friends" with the West?
Leonid Ivashov: This euphoria from the fact that during the period of sanctions we will increase our own production, we will replace all the technologies that we received from the West - it has evaporated. And today the real situation is such that, alas, we cannot even increase the mass production of those types of weapons that we manufacture ourselves. Therefore, there is an aggravation now, and our Government is trying to find points of contact with the American and the European side in order to weaken these sanctions, because we have been drawn into dependence for too long.
Therefore, most likely, yes, we have public diplomacy, but there is also non-public, covert diplomacy. Most likely, such negotiations are conducted on these "shadow" channels.