The first deliveries to the troops of the modernized Night Hunters Mi-28 NM will begin at the end of next year, the holding company Helicopters of Russia informs.
Currently, the company is preparing for the production of a modernized Mi-28NM helicopter, designed to make a significant contribution to improving the combat capabilities of army units
aviation
. He will begin to enter the troops at the end of 2018.
- said TASS managing director of the Rostov-owned enterprise "Rostvertol" included in the holding Peter Motrenko.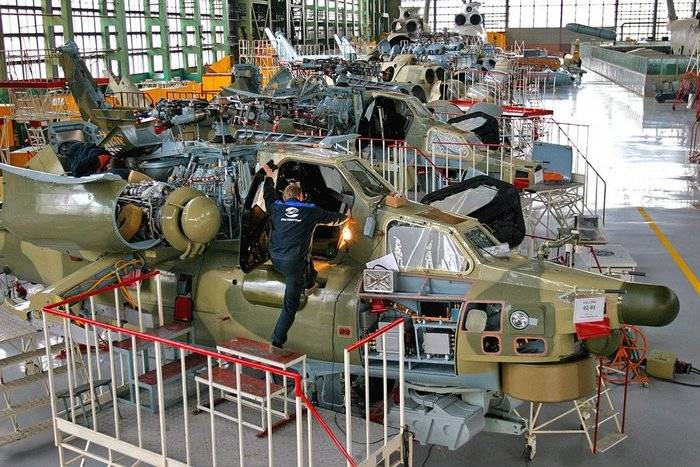 Mi-28HM - a modernized version of the Mi-28H, which is in service with both the Russian army and the armed forces of foreign countries.
According to the developers, the modernized "Hunter" is a fundamentally new machine with improved tactical, technical, flight and combat characteristics. The new helicopter received a radar of a circular review and a new control system. For the upgraded "Night Hunter", improved rotor blades are created - they will increase the cruising speed of the vehicle by 13 percent, and the maximum - by 10. The upgraded Mi-28H can accelerate to 340 kilometers per hour.
In addition, a more sophisticated navigation equipment is installed on the new helicopter. which is responsible for determining speed, drift angle and height. This complex allows you to automatically maintain the course even if all the navigation systems of the Hunter fail.