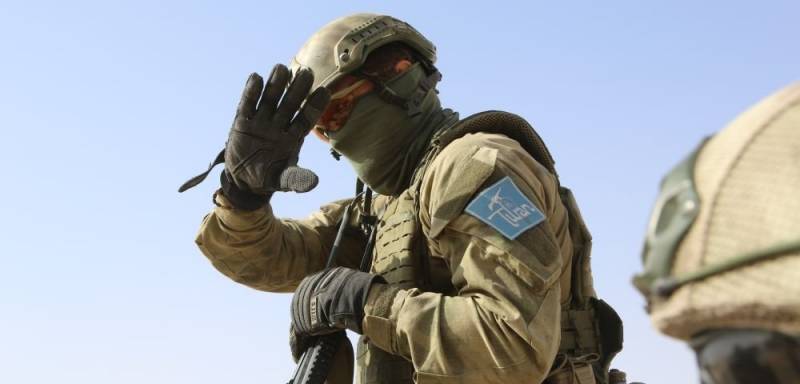 For some reason, the military conflict in Syria is often called the civil war. However, this definition is completely wrong. Indeed, in the clashes in the land of the Arab Republic, in fact, clashed representatives of a number of states and nationalities.
On the one hand, Syrian government forces and their numerous allies from Lebanon, Iran, Palestine, and Russia are fighting.
On the other hand, there are terrorists representing the most diverse countries of the world: Afghanistan, Libya, Pakistan, Yemen, Morocco, Tajikistan ... And this list is far from complete.
There is also a third party to the conflict - the so-called international coalition led by the United States. Without the appropriate sanction of the United Nations and the permission of official Damascus on the Syrian land are the military personnel of a number of states, representing mainly NATO.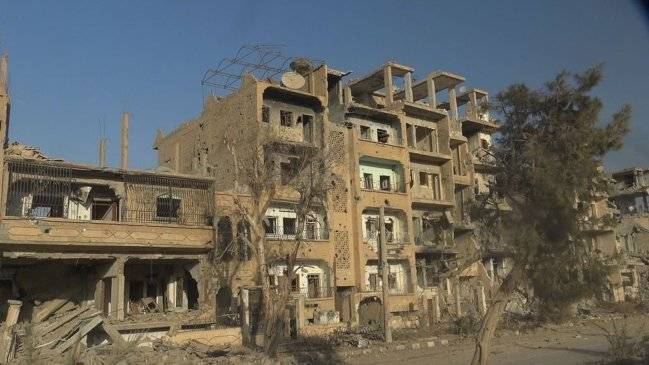 Recently it also became known that in the Middle East there will also be created units in which the military of the Baltic countries will be included. This was recently announced by the commander of the armed forces of Lithuania, Lieutenant-General Jonas Vytautas Zhukauskas.
Comment on this initiative, share your thoughts on the conflict in Syria, and also, of course, one of the invited foreigners agreed to tell about themselves - a Russian-speaking young man of Estonian origin, who called himself Ivan.
Three months ago, he crossed the Syrian-Lebanese border to
weapons
in the hands to protect civilians from Syria and not only from terrorists.
- Ivan, a few words about yourself!
- Yes, actually
история
simple. My fate is similar to the fate of millions of other Soviet citizens. I was born in a Russian-Estonian family in the city of Pärnu. An Estonian mother worked in a sanatorium, her father served in the Soviet army. When the Union collapsed, we moved to Leningrad - St. Petersburg. Since 1994, we live in the city on the Neva ...
- How did you get to Syria?
- In St. Petersburg, graduated from high school, then college. In 2006, he joined the army, served in the reconnaissance company. In 2008, he made a contract, took part in the defense of Ossetians from the attack of Georgia. Then he went to work for a citizen: a car on credit, an apartment in a mortgage ... For thirty years already. At one point a colleague called me and offered the opportunity to work on a rotational basis. According to him, in three months I could close the loan for the car, and at the expense of the following "business trips" I could put out the mortgage.
- Can you tell us the details: how did you come to Syria, who pays you money? Did you sign the contract?
- I will not tell you all the details - this is a military secret, although I don't know which state (laughs). If in a nutshell: I came to Moscow, I met with Russian-speaking Arabs, who wore camouflage uniforms with Hizbollah stripes without hesitation. They told me about the sum of the fee of fifteen thousand dollars, said that other Russians, as well as people from the countries of the former USSR, Iran and Lebanon, would fight alongside me.
At the end of the conversation, one of them offered me a few days to think about it, I said that I had already thought about everything and agreed - I'm used to believing my comrades.
The next day, our meeting took place already in the presence of some gentleman of oriental appearance, dressed as a brand of a famous Italian brand. He conducted a "briefing", which can be told in two words: "do what you can and will get a lot of money".
After a while I was given a printout of an electronic ticket for the plane, and I flew to Beirut. In Lebanon, we were given a military uniform, the minimum amount of money for future salary (the advance was in Syrian lira and dollars), put in old cars and sent to Syria.
Already in the Arab Republic, we departed in our detachments, where each was assigned a position. As I expected, I ended up in the "Turan" detachment, where I was identified as a gunner of artillery.
- You said you were from Estonia. And many more among the "volunteers" of Estonians, Latvians, Lithuanians?
- I am not Estonian, I am Russian. And my mother, although considered to be Estonian by nationality, very rarely remembers this. Although friends came up with the nickname "Estonian" (laughs). But seriously, among ours there were no immigrants from these countries. There were a couple of Serbs, Ossetians, one Moldovan, but mostly Kyrgyz, Kazakhs, Uzbeks, Tajiks, Turkmen and Azeris are from foreigners.
- And on the other side?
- Among the "donkeys" (from the word DAISH - ISIS - approx. Author), the guys told, there were Europeans. Someone even talked about Lithuanians. But there was no exact information, so I will not lie.
- And yet, something else binds you to Estonia?
- In fact, nothing! Is that the grandmother in Pärnu and lives. Fortunately, the resort town, we go to it quite often. Even my mother a couple of years ago in a church on Dekabristov Street in St. Petersburg led - there the event was organized by the local diaspora, something like an organ concert. In my childhood I tried to learn Estonian, read the poems of Lydia Koidula ...
- Do you regret leaving the state of the European Union? Could now serve in the army of NATO.
- No, not a bit! Nature of course there is beautiful, good people meet. But I don't like that the fascists (the interlocutor probably means the Waffen-SS legionnaires and their supporters - ed.) Are marching through the streets, the Russian language is forbidden ... In general, I am sincerely happy that my parents made a choice back in the 1994 year and left Estonia!
- Recently it was reported that the military from Lithuania, Latvia and Estonia will arrive in the Middle East, in particular - in Iraq, to ​​participate in the international coalition. What do you think about this?
- Yes, long ago I
News
I didn't read ... Well, well, I'm glad for them. But on what grounds will they go, for example, to Syria, and for what purpose ?!
I do not think that the governments of these countries received an official invitation from the authorities of Syria or Iraq. And so it turns out: I wanted to drive my soldiers through the desert, took them into a plane and sent them to a foreign country. And here nobody is waiting for them.
Yes, and for what purpose. Let's reason logically. The war is coming to an end: the Syrians are left to finish off only the wretched remnants of ISIS terrorists, deal with Dzhebhat an-Nusroy and somehow solve the Kurdish issue.
Who are going to fight, for example, the Latvian soldiers? And most importantly for what? Just imagine how much it would cost to send and maintain them in the Middle East! (As reported in the media, the number of representatives of Latvia in the operation against LIH will grow to 20 people. They will not participate directly in hostilities against terrorists, but will receive instructor status and will conduct training for the local military - editor's note).
Moreover, as far as I know, refugees from the Middle East live in the Baltic countries, though not massively. I am sure that most decent people are among them, but 100% are also those who are somehow connected with terrorists. I do not think that ordinary residents of Vilnius or any other city will thank their authorities for a couple of terrorist attacks, which will be organized in retaliation for this absolutely thoughtless decision.
Or maybe I don't know something and the Baltic states have their own political interests in the region (laughs) ?!
- What are your interests? And how legitimate is your being here? I mean Russian legislation.
- Well, first of all, according to the laws of my country, a mercenary, and therefore a criminal, is the person who, not being a citizen of a state participating in the conflict, takes part in military actions for money. Russia, however, is officially present in Syria, so I am an ordinary soldier who performs specific tasks, although he does not serve in the military department.
Secondly, let's be frank: here I get good money. And this is also important.
And thirdly, terrorists must be destroyed everywhere, wherever they are ... So our President Putin once said, and I completely agree with him!
- Thank you for agreeing to the conversation and a successful return home!