Flight tests of a Su-34 front-line bomber equipped with new
aviation
weapons of destruction (TSA) and advanced avionics, will be completed next year, reports
Interfax-AVN
message source in the aviation industry.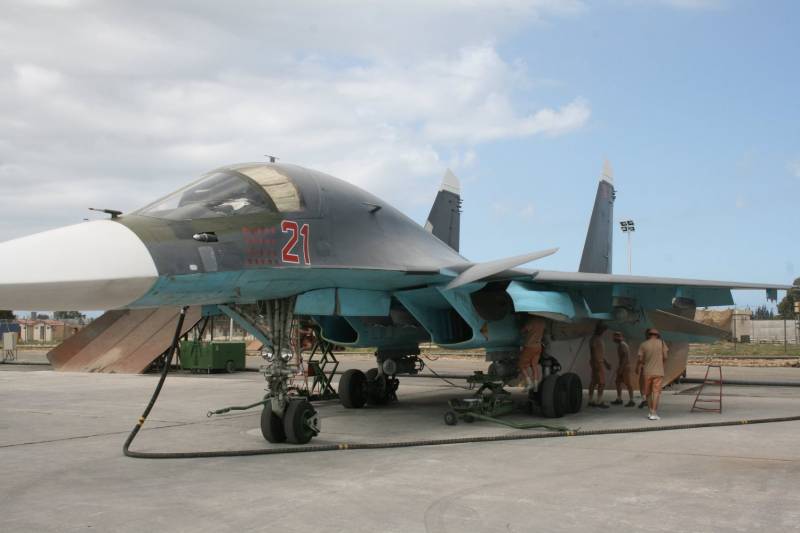 From 2020 onwards, these vehicles will begin to enter into service with the Russian Aerospace Forces,
said the source.
At the same time, he noted that "all the improvements of the aircraft on its weapons and airborne avionics will be introduced during the ongoing mass production of the aircraft."
The combat potential of the bombers will be increased, including through long-range aircraft missiles, as well as improved avionics.
As for the possibility of upgrading the previously released serial Su-34 with the introduction of the results of the R & D conducted in them, this will depend on the decision of the customer - the Russian Spacecraft System,
explained the source.
According to him, in the course of the modernization, "special equipment will also be improved, in particular, an airborne defense complex (CCD) and EW systems with the possibility of group protection."
The Su-34 front bomber, developed by the Sukhoi Design Bureau and mass-produced by the Novosibirsk Aviation Plant (part of the Sukhoi company), is designed to hit both ground and water objects of the enemy, it can hit moving targets of even small size. Also, the aircraft has the ability to destroy air targets at any time of the day or night under any meteorological conditions.
Flight range of the Su-34 - up to 4 000 km, maximum speed - up to 1 900 km / h, combat load - up to 8 tons. The machine is equipped with the latest weapons control system and a system of in-flight refueling.