Infantry fighting vehicle B-11 ("Object 695"), made on the unified platform "Kurganets-25", successfully passes the test, reports
Messenger of Mordovia
citing a source in the Russian defense industry.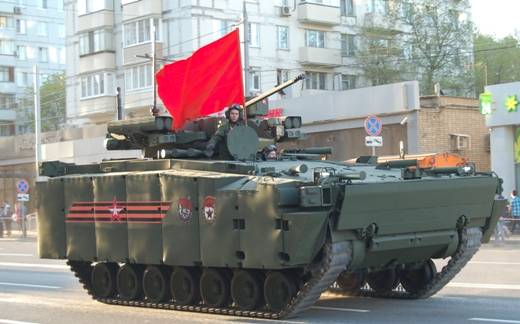 "The newest BMP, which is being tested at the test sites, demonstrates everything that tactical and technical tasks require from it. The same applies to the B-10 armored personnel carrier (693 Object) and armored repair and recovery vehicle performed on this platform, "the article says.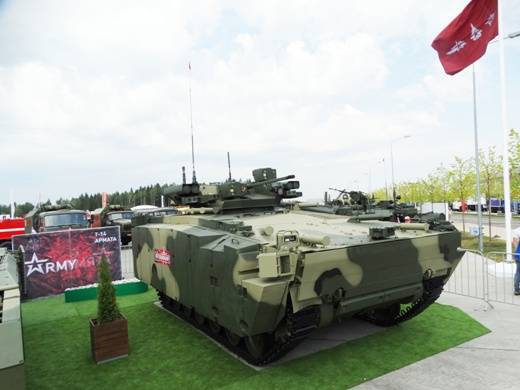 According to experts, thanks to the B-10 and B-11, Russian motorized rifle units will receive completely new features: "compared to the previous generation of armored vehicles, they have a reinforced forehead hull, sides and bottom, there is active protection that can intercept anti-tank ammunition the most powerful.
Engine in 750 hp will allow to develop high speed, both by land and by water. The modular design allows you to install on the machine uninhabited combat compartments with various artillery and rocket weapons.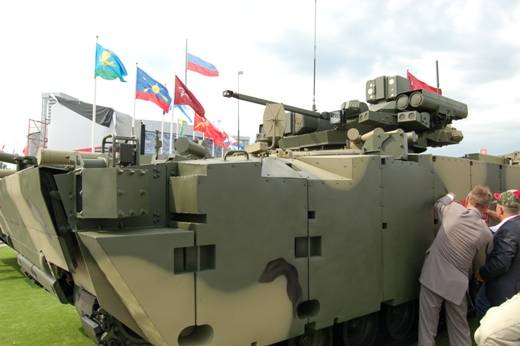 Since 25, Kurganets-2015 has been participating in the Parade on Red Square, this year one of the parade crew cars was openly demonstrated for the first time at the Army international military-technical forum, arousing great interest of specialists and guests
armory
Exhibitions.