If you have to start a war with North Korea, the United States will do so, reports
TASS
statement by US Republican Senator Lindsay Graham.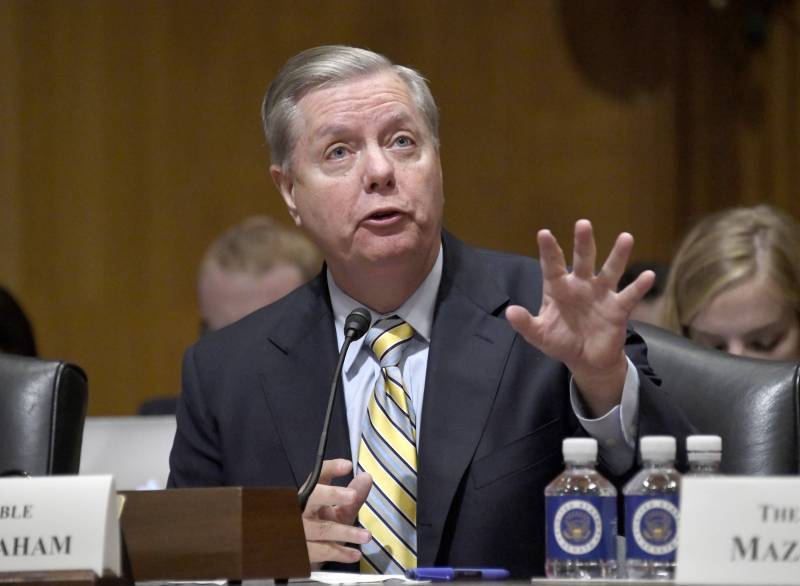 The most recent missile test in the DPRK is bringing us closer to the moment of our response. The President of the United States has already said that he will deal with this. It will not be the UN or China. I hope North Korea realizes how serious the US president is,
Graham said on CNN.
President (Trump) will not allow North Korea to get nuclear
weapon
to strike at the United States with an intercontinental ballistic missile capable of reaching the territory of the United States. If we have to start a war to stop it, then we will do so. If to be a war with North Korea, it means that she herself brought upon her,
continued the senator.
At the same time, he admitted that the use of force against Pyongyang is fraught with millions of victims on both sides.
The President of the United States, sooner or later, will have to make a choice between ensuring national security (the country) or regional stability (in the Asia-Pacific region). He told China, South Korea and Japan that we want to solve the problem through diplomacy, we are not trying to change the regime (in the DPRK), or to spread democracy in North Korea, we are not trying to unite the peninsula. We simply say that we will not allow this man in North Korea (Kim Jong Ynu) to strike at America with a nuclear warhead missile,
declared graham.
According to him, now Trump "makes a choice and puts America's interests above regional ones in the hope that the region will help America find the right solution."