According to the command of the Iraqi militia al-Hashd al-Shaabi, the Iraqi armed forces on Saturday completely liberated the territories located between the provinces of Salah al-Din and Anbar in the Jazeera desert from terrorists of the Islamic State group.
Al-Hashd al-Shaabi completed the liberation of the desert area of ​​Jazeera, located between the provinces of Anbar and Salah al-Din, which was considered one of the most important shelters of the IG *. The support center from Syria (now) is heading towards these provinces
- said in a statement of command.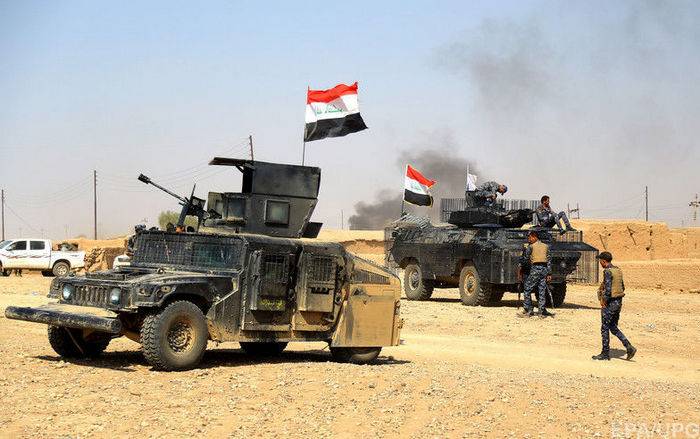 It is also reported that only a part of the West remained in the IG group * in the west, in the region bordering Syria, located north of the city of Al-Qaim. As the militia noted, dozens of IS militants * were liquidated during the liberation operation * and the most important secret shelters and storage sites were discovered
weapons
, technology and communications. "
After 17 was announced November of release of the last IG stronghold * in the country - the city of Rawa in the western province of Anbar - the command of the Iraqi army announced that the troops would continue operations to prosecute the IS militants * until the whole country was cleared of terrorism.
According to the estimates of the international coalition led by the United States, the terrorists lost 95% of the territory they controlled in Syria and Iraq. The United States expects the "caliphate" of the IG * to cease to exist until the end of the year. transmits
RIA News
Islamic state * (IG *) * - terrorist organization banned in Russia