Turkish President Tayyip Erdogan did not rule out the possibility of future contacts with Syrian President Bashar Asad to counter the Syrian Kurdish Self-Defense Forces (YPG), which Ankara counts as terrorists. He is quoted by the Hurriyet newspaper.
Whatever happens tomorrow, it all depends on the circumstances. <...> The doors of politics are always open until the last moment
- Erdogan told Turkish journalists at the summit in Sochi.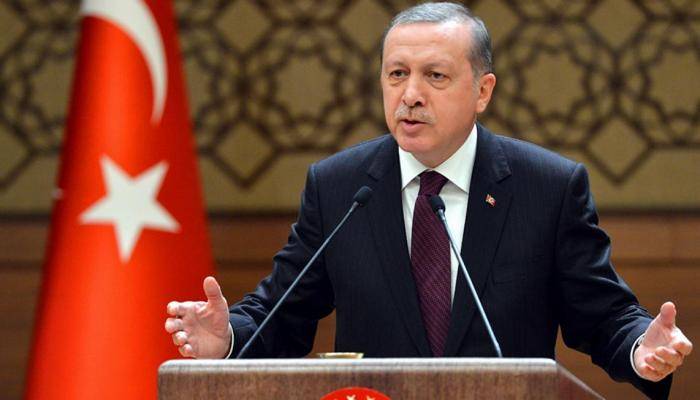 He added that Turkey has not yet initiated any contacts with Damascus, including through intermediaries. According to him, Vladimir Putin understands Ankara's sensitivity on this issue.
He noted that Assad does not want YPG to participate in the negotiations. No wonder
- stated the Turkish leader.
Erdogan again condemned the United States for increasing its military presence in Syria. Washington, he believes, helps YPG "not only
weapons
but by the staff. "
According to Erdogan, the Summit in Sochi discussed the holding of the Congress on the national dialogue in Syria. He said that Russia, Iran and Turkey will decide who will take part in the event. According to him, trilateral Russian-Turkish-Iranian summits on Syria may take place in Turkey or Iran in the future, reports
RIA News