Israeli Defense Minister Avigdor Lieberman called for an increase in budget spending on military needs in the light of new Middle Eastern realities, including the Russian presence in Syria and the strengthening of Iran, reports
RIA News
.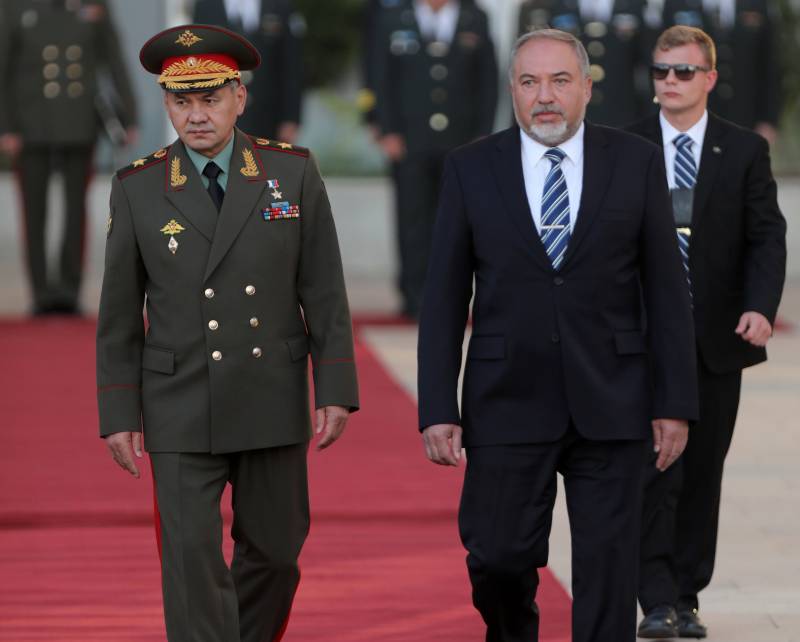 Sergei Shoigu and Avigdor Lieberman during the meeting in Israel, October 2017 of the year.
According to the newspaper Ha'aretz, we are talking about allocating "4,8 billion shekels (1,36 billion dollars) over the next three years in excess of defense expenditures limited by coalition agreements at the level of 56,1 billion shekels (15,95 billion dollars) per year."
Since this agreement was signed, there have been significant changes in the region. We find ourselves in a situation where there are difficulties in meeting our defense needs,
said Lieberman.
He pointed to three factors that changed the situation in the region.
First, this is a massive Russian military presence in Syria, which was not several years ago. Second, the appearance of high-precision
weapons
some of the enemies of israel. Thirdly, the growth of Iran's military power, especially the missile program, which worries not only Israel, but also many Arab countries, and its consolidation in Syria,
said the minister.
The armed conflict in Syria has been going on since March 2011. According to the UN, more than 220 thousands of people died during this time. The Russian defense ministry has been conducting a counterterrorist operation in the SAR since September, 2015-Gopo, at the request of the official Damascus.