The CAA, with the support of the Russian Aerospace Forces, destroyed dozens of terrorists in Hama, militants continue shelling Damascus, and a conflict between the SDF and pro-Turkish groups develops in Aleppo, reports
FAN
with reference to Syrian sources.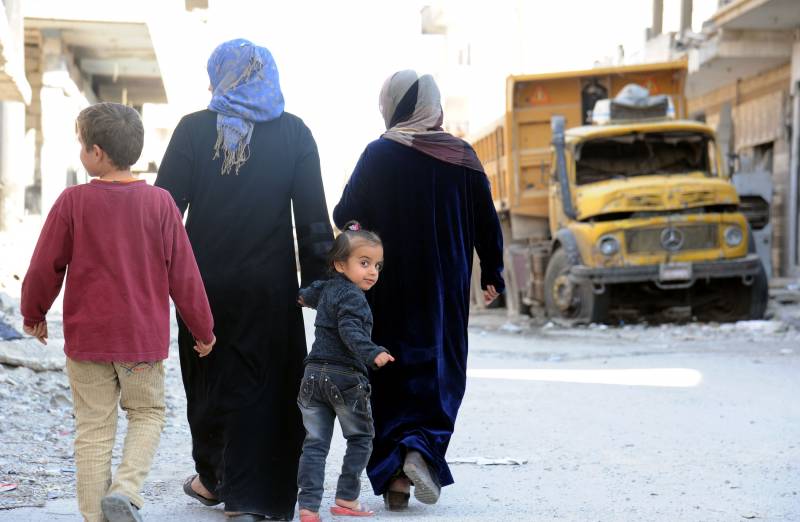 The confrontation between the Syrian Arab Army (CAA) and armed opposition groups continued throughout the day on the territory of the Eastern Guta oasis. Artillery of government troops fired on the zones of deployment of illegal armed groups in the area of ​​Harasta, Madira and Arbin. Meanwhile, Damascus was again under the mortar fire of militants. Killed one civilian in the capital.
In the province of Aleppo, gunfights were recorded between the Turkish army and Ankara-controlled militants on the one hand, and the Kurdish militias on the other. The SDF command said that near 150, the SSA militants went over to the Kurds. The Russian Aerospace Forces jointly with the Syrian Air Forces attacked Dzhebhat an-Nusra terrorists (banned in the Russian Federation) in the vicinity of the Al-Seyal village in the south of Aleppo province.
The terrorists of the IG group (banned in the Russian Federation) launched a counterattack against the Syrian Arab Army (CAA) to the north and west of Abu Kemal (Deir ez-Zor province). The attack was repulsed. Syrian government forces have completely cleared the city of Abu Kemal from terrorists. Now the troops reveal the sleeping cells of the IG in the vicinity of the settlement. In addition, the settlement of Wadi Ali on the east coast of the Euphrates passed under the control of the CAA.
In the province of Idlib, a unit of the Syrian Democratic Forces (SDF) attacked a Turkish army checkpoint. What ended the attack, not reported.
The Syrian army, under cover of the Russian Air Force, advanced even further in the east of the Hama province. Islamists tried to counterattack the positions of government forces near the village of Al-Shakusiya. As a result of the collision of the SAA with the support of the Russian
aviation
eliminated several dozen al-Nusra militants. Also, a counter-attack by the terrorists affected the location of the SAA in the village of Shukheitar, which had been liberated the day before. The attack was repelled, the militants suffered losses. Russian aviation attacked the fortified areas of Al-Nusra in the vicinity of Rakhadzhan.