Resource Naval analysis posted the material in which he considered the project of the Ukrainian armored boat of the 58155 "Gyurza-M" project, reports
bmpd
.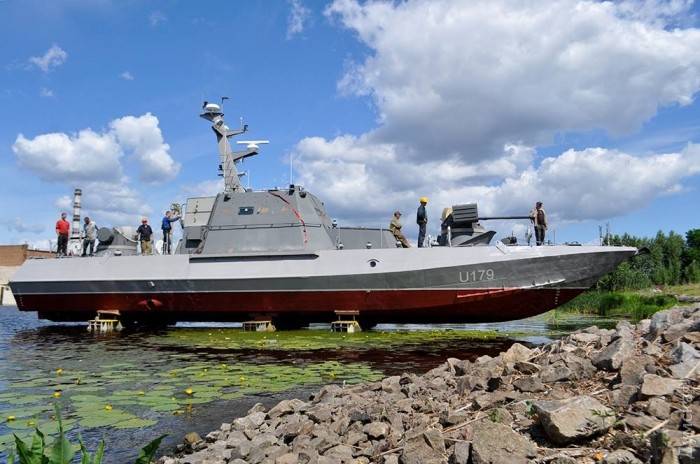 According to the resource, "boats are built using armored steel 8 mm thick" and "as of the end of 2017, the Ukrainian Navy had six (so in the text) similar boats, and 12-14 during the construction phase".
In total, it is planned to commission 20 armored boats by 2020. They will become the basis of Ukrainian
fleet
.
The disadvantages of the project include "insufficient seaworthiness of boats, since they can go to sea at a sea state no more than 4 points, there is also a limitation on the use of
weapons
- it can be used at sea state up to 2 points. "
In addition, there are no anti-ship weapons on the boats, and the 30-mm guns and the Barrier ATGM can fight only against boats of a similar class.
And, finally, the patrol range is very limited for boats (a total of 12 miles with a tabular 700-mile cruising range). This range was determined due to the crew's reserve requirements and insufficient speed of the boat.
At the same time, experts note that Gyurza-M is "relatively cheap compared to boats of European projects, and, at least on paper, it is well equipped for an 50-ton ship."
The project is largely used equipment and weapons of domestic production. Not the fact that this is exactly what the Ukrainian fleet needs now. According to the authors of the publication, "Gyurza-M doubled, equipped with MBDA Marte Mk2 anti-ship missiles and the Katran-M artillery installation could be the perfect solution for the Ukrainian fleet."
Ukraine can afford to buy six or eight such ships. In this case, the construction of Gyurza-M boats may stop at the level of 8-10 units that will be used on rivers and lakes.