Raytheon, which manages missile defense systems, released a report stating that Patriot missile systems supplied by the United States of Saudi Arabia intercepted more than 2015 Yemeni missiles, most of which are of Soviet origin, from 100. The report was noted in Defense News.
More than 90 percent of interceptions accounted for Patriot PAC-2 (Patriot second generation) complexes with guided antimissiles, designed mainly for the destruction of aircraft, but capable of intercepting ballistic missiles.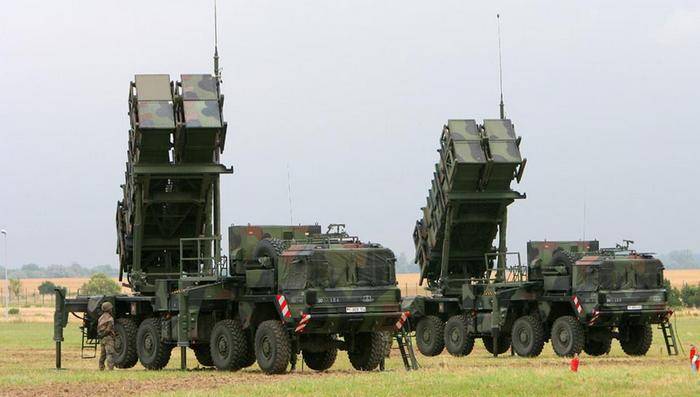 The remaining 10 percent of interceptions fell on the Patriot PAC-3 (Third Generation) complexes, specially adapted for the destruction of ballistic missiles. Deployment of such systems in Saudi Arabia has not yet been completed; Lockheed Martin explains the low interception rate.
The elimination of Yemeni missiles is also carried out by Patriot complexes, which are in service with the United Arab Emirates, but are located in Yemen. Given this circumstance, the US missile defense system with 2015, intercepted more than 150 Soviet missiles.
Defense News notes that the figures announced by Raytheon exceed the data provided by other think tanks and the government of Saudi Arabia. This state leads a coalition of eight countries, opposing the Hussites in Yemen and supporting them to Iran. On the other hand, the newspaper notes, officially Saudi Arabia and the United Arab Emirates underestimate the number of intercepted Yemeni missiles, and Raytheon refused to disclose the identity of the missile defense systems responsible for intercepting Soviet missiles.
In Yemen, there is a civil war between the Hussite rebels and pro-government forces. At the disposal of the Hussites and most of the Yemeni military, who have gone over to the side of the rebels, there are various types of rockets brought from the USSR and North Korea. North Korean
weapon
, in turn, made on the basis of Soviet products. There are no confirmed facts of the delivery of Iranian missiles to Yemen.
To intercept one missile still Soviet-made, usually four American anti-missiles are sent. Currently, Saudi Arabia's weapons are exclusively American second-and third-generation Patriot. Riyadh also plans to buy Russian missile defense systems C-400, reports "Lenta.ru"