Army compound
aviation
The Eastern Military District, based in the Khabarovsk Territory, has replenished with a new Mi-26 helicopter, the press service of the BBO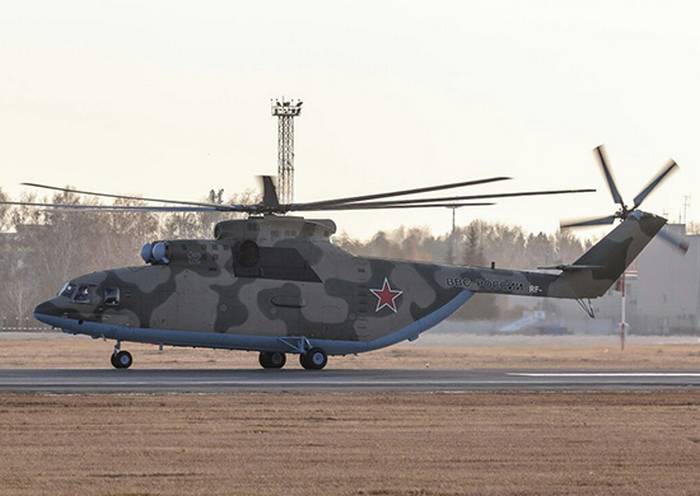 The crew of the world's largest mass-produced transport helicopter flew from Rostov-on-Don, where the manufacturer is located, to a permanently-based airfield in Khabarovsk.
Pilots of the army aviation flew over 10 thousands of kilometers long, completing 8 refueling en route. Upon arrival at the air unit, the commander of the crew reported on the successful flight, representatives of the command of the compound congratulated the personnel of the Mi-26 squadron with the arrival of the new aircraft
- added to the press service
The new rotary-winged vehicle replenished the fleet of heavy transport helicopters that are already in service with the military aviation forces of the region.