In a separate Pacific Marine Corps
fleet
stationed in Kamchatka, 10 new BTR-82A armored personnel carriers arrived for test operation
press office
Eastern District.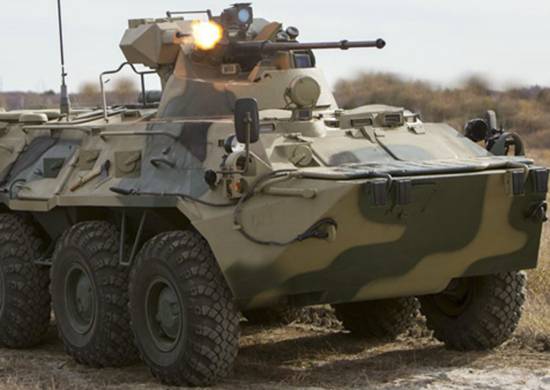 "In subdivisions where the state provides for armored personnel carriers, in the conditions of the landfill they check the new vehicle's permeability, stability for firing on the ground and during firing in a floating position. The equipment is tested on various operating modes, while taking into account the climatic conditions of the region, "the release says.
It is noted that the armored vehicles "were run-in during the recent bilateral brigade tactical exercises of the Pacific Fleet's marine infantry with live firing and proved their effectiveness."
In addition, the fleet "organized practical training for the BTR-82A shooters, during which the marines master the design of a modern combat module with an 30-mm gun, and also train drivers for new combat equipment," the district added.
Help press service:
"BTR-82A is a deeply modernized and modified version of the BTR-80. On the internal surfaces of the hull of the BTR-82A, a multi-layer synthetic anti-splinter protection is installed. A unified combat module equipped with an electric drive and a two-plane weapon stabilizer is also used. Main weapon combat module - 30-millimeter cannon and machine gun. Increased durability, throughput, reliability and service life of the combat vehicle. In it conditions of habitability are improved, the conditioner is established ".