EU foreign ministers to introduce on Monday
weapons
embargo on Venezuela, reports
RIA News
.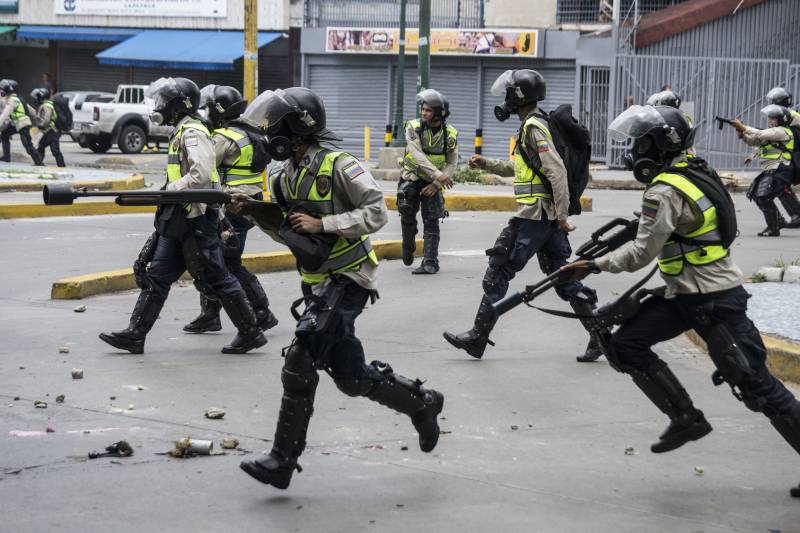 Riots in Venezuela
"Foreign ministers without discussion will introduce restrictive measures against Venezuela against the background of the political crisis in the country. As expected, arms embargo will be approved, the supply of equipment that can be used for internal repression and electronic tracking is prohibited, "the material says.
In addition, the ministers will approve a regulatory document that allows for individual sanctions to be imposed, if necessary, in connection with the situation in Venezuela. These include a ban on entry into the EU and freezing of assets located in the European Union.
Another issue on the agenda will be the so-called "strategic communications", that is, activities to improve the image of the EU in the Eastern Partnership countries. In many ways, this program is aimed at countering Russia, which Brussels accuses of conducting disinformation campaigns.
For a working lunch, the ministers of defense will join the foreign ministers. The meeting will discuss the results of the efforts made for closer defense cooperation between the EU countries. One of the outcomes of these efforts will be permanent structured cooperation (PESCO), which is scheduled to launch in December at the EU summit.
PESCO, participation in which is voluntary, will allow countries to join efforts in working on various defense projects. Such projects will be able to receive funding from the European Defense Fund being created by the European Union.