The US command intends to maintain in the foreseeable future on the island of Guam a constant rotational presence of at least one of its strategic bombers to ensure pressure on the DPRK, reports
TASS
Statement by Chief of Staff of the United States Air Force David Goldfin.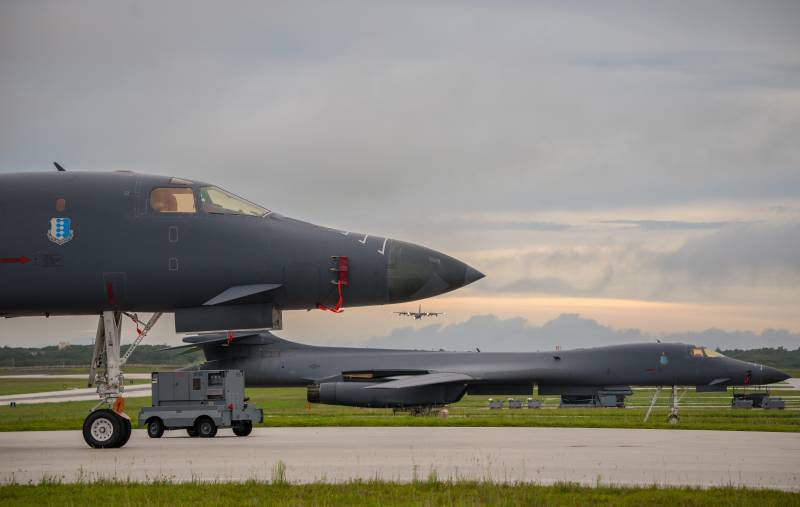 If you look at the (recent) past, you will see that in reality we have all three (strategic bomber) on a rotational basis present at (base) Andersen (on Guam). And the situation will continue to be this way. In reality, not so long ago, all three (strategic bomber) were present there simultaneously. So you'll see B-52, B-2 and B-1 bombers on the basis of continuous rotation,
told Goldfin reporters.
The constant presence of one of these types of bombers, (based on Andersen) is something you can count on at any particular moment,
He stressed.
The B-52 turbojet and the latest B-2 stealth bombs are capable of carrying nuclear warheads, in contrast to the B-1, which, in accordance with the Russian-American strategic arms reduction agreements, was re-equipped in such a way that it could no longer carry nuclear
weapon
. However, the aircraft among the three strategic bombers in the arsenal of the United States is able to take on board the largest load.
B-1 is able to fly from Guam to Pyongyang in less than three hours.