Tests of the newest air command post A-100 "Premier" will be held in several stages: by the end of the year the aerodynamics of the aircraft will be tested, and in March of the 2018 will begin tests of the radar and EW complex, according to
News
.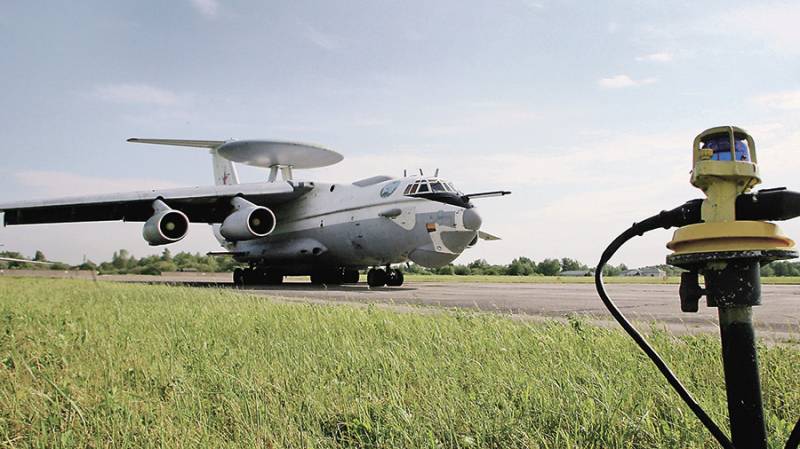 A few days ago took the car rolling out of the assembly shop. The carrier aircraft was created on the basis of the upgraded heavy military transport IL-76MD-90А. The A-100 air command center was developed by the concern Vega (part of the Ruselectronics holding).
"The new DRLO aircraft is intended for targeting fighters and bombers. With his help, it will also be possible to manage large air, land and sea groups. In addition, A-100 will be able to automatically transmit information about targets to the command and control centers of the anti-missile and air defense, ensuring guidance of anti-aircraft missiles, "the material says.
The equipment also makes it possible to solve the tasks of electronic warfare - to identify the headquarters, communications centers and enemy radar stations and interfere with them.
Military expert Alexei Leonkov:
Taking into account the experience of operating A-50 aircraft, an antenna with an active phased array is added to the new machine, which allows you to simultaneously track both air and ground targets. In addition, the detection range has been increased. Presumably, for aerial purposes it is about 600 km, and on surface targets the complex will be able to work at a distance of up to 400 km. The plane will be able to give information to both ground troops and
aviation
.
He stressed that the Premier will be able to solve not only target designation tasks, but also EW.
On A-100 installed complex electronic intelligence and elements of the complex electronic warfare. The aircraft may additionally conduct reconnaissance and protect itself from air attack weapons. Another difference is the new onboard computer systems. They are more powerful than A-50, and allow you to simultaneously monitor over 700 targets,
told the expert.