The Western coalition, led by the United States, provided in Syria the withdrawal of IS militants (grouping banned in Russia) from Raqqa and Deir ez-Zor during operations to free settlements, leads
RIA News
the message of the permanent representative office of the SAR to the UN.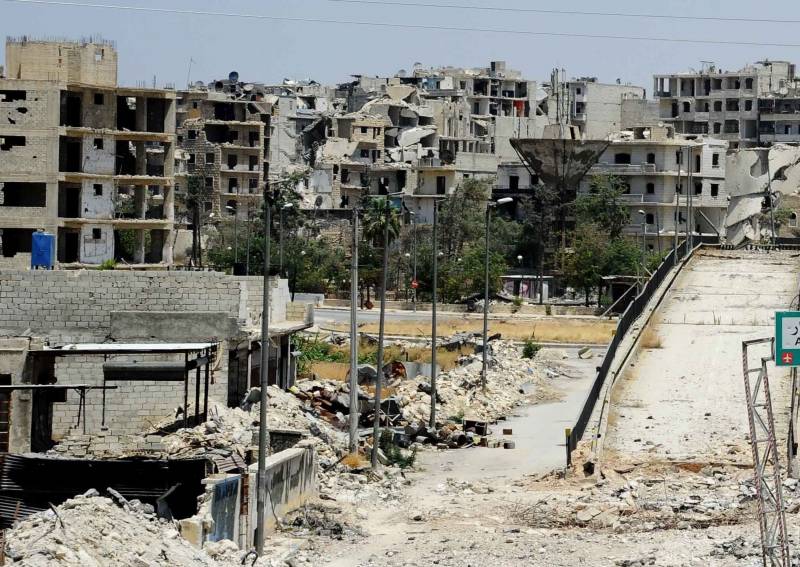 The whole show with the liberation of the city of Al-Raqqa was arranged after
aviation
a criminal coalition organized a bloody massacre in it, which claimed thousands of lives, and this city itself was wiped off the face of the earth. Against the backdrop of these events, the coalition and its associated formations provided a safe withdrawal of IS terrorists from Er-Raqqa and Deir ez-Zor, most of whom were foreign fighters,
says the letter sent to the UN Secretary-General and the chairman of the Security Council of the organization.
According to diplomats, the coalition "helped the militants to redeploy to attack the units of the Syrian Arab army and its allies in the province of Deir ez-Zor."
In this regard, it is noted that coalition statements on plans for the restoration of Raqqah were made in order to "cover the traces of this heinous crime."
At the end of October, the Syrian Democratic Forces announced the complete release of Raqqi from terrorists with the support of the Western coalition. The operation for the release took place in June. Last week, the country's government army completely liberated Deir ez-Zor from the IG.