At the Interpolitex exhibition, recently held in Moscow, the Ulyanovsk Automobile Plant presented new specialized versions of the Profi car, reports resource
www.kolesa.ru
.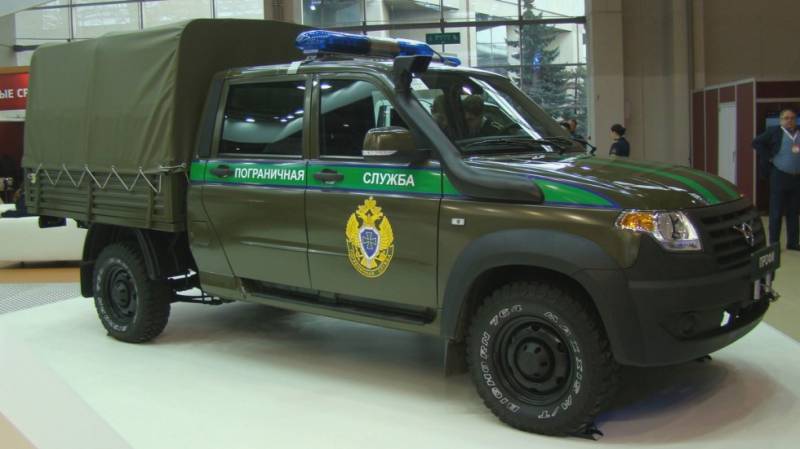 UAZ offered Russian border guards a pickup truck with a 3 500 mm wheelbase, a ZMZ-409051 gasoline engine developing at low revs (2 650 rpm) power 110 hp.
The car is designed "for delivery to the places of service of immediate response teams with service dogs." Eight to ten people are placed in the back of the cabin and on the longitudinal folding benches in a tent body, which also has a compartment for dogs.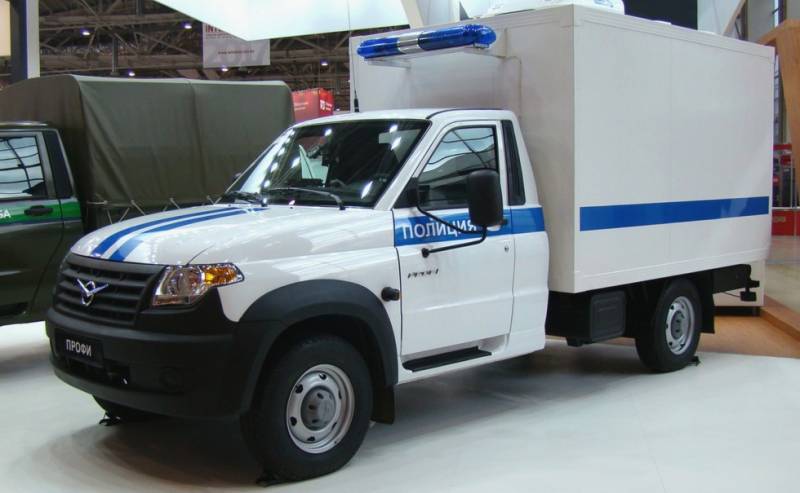 On the "Profi" chassis with a double cabin for the system of the Ministry of Internal Affairs, the plant offers a special version with a rectangular body for transportation to 4's suspects (defendants). There are a complex of video surveillance in the premises of the convoy and in the cameras, satellite navigation system, means for mounting body armor and escorts helmets.
The total mass of both options is 3 500 kg.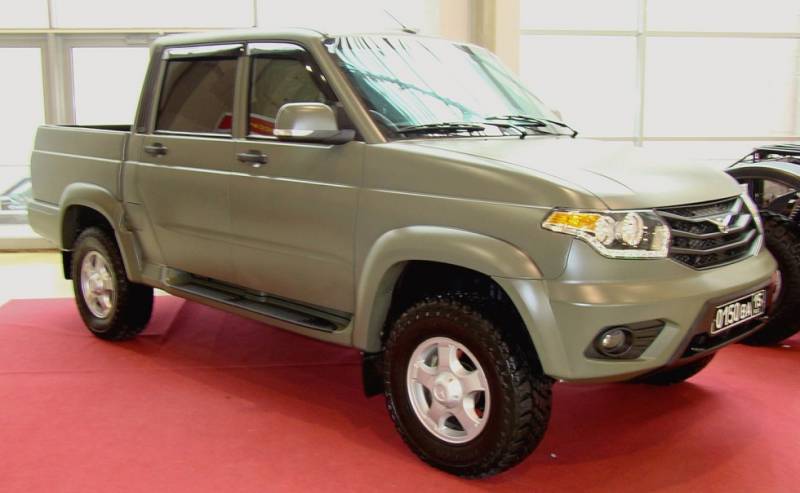 In addition, an armored version of the Esaul pickup with a strong 135-strong engine was introduced. It is intended "for the transportation of personnel in off-road conditions and carrying out operational actions." On the back of the cab roof is the installation of small
weapons
. Car weight - 2 960 kg, maximum speed - 100 km / h.