The volume of investments in the pre-production of the Il-276 transport aircraft for 2021-2022 years has been reduced by 10 times, reports
Look
with reference to the head of the State Duma commission for the legal support of the development of defense organizations Vladimir Gutenev.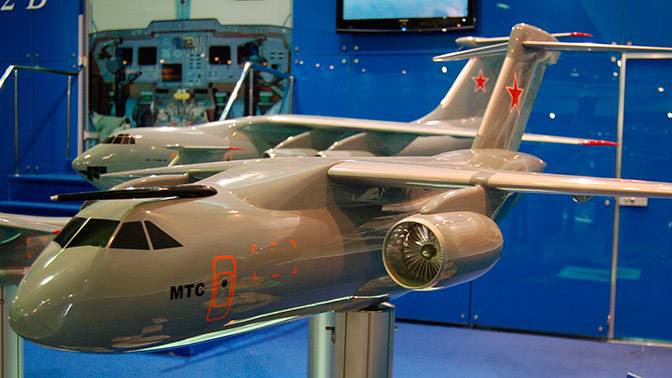 The main problem is the unforeseen budget financing of the development work on the creation of an IL-276 medium transport aircraft for the 2018-2020 years. The total investment in pre-production for 2021-2022 years with a draft state program has been cut by 10 times,
Gutenev said at the exit meeting of the commission in Ulyanovsk.
It is reported that "IL-276, formerly known as IL-214, MTS (multi-purpose transport aircraft) and SVTS (medium military transport aircraft), is being developed"
Aviation
Ilyushin's complex, "was supposed to replace the An-12, An-26 and An-72 in the Russian Air Force and Indian Air Force." Initially, it was developed jointly with India, but the Indian side withdrew from the project in 2015. Ilyushin continued to develop the aircraft in an initiative okay.
Gutenev also pointed out another problem: the actual production cost of the IL-76MD-90А aircraft is significantly higher than the contract value. According to him, the government recommended the military department to revise the terms of the contract for the supply of this aircraft and bring the price in line with it.
The head of the commission added that "otherwise, Aviastar-SP may experience serious economic problems."
In his opinion, in terms of ensuring the "rhythm of production of military transport aircraft", it is necessary to coordinate the release of these aircraft with the capabilities of manufacturers "and adjust the state armament program.
Gutenev noted that both the state defense order and certain items of expenditures of the federal budget need to be adjusted in terms of financing the renewal of military transport aviation.