The al-Hamidiyah district in Deir ez-Zor came under the control of the SAR army. Terrorists have lost three settlements in the northern part of Hama. About 200 Kurdish fighters went over to the CAA in Aleppo, reports
FAN
with reference to Syrian sources.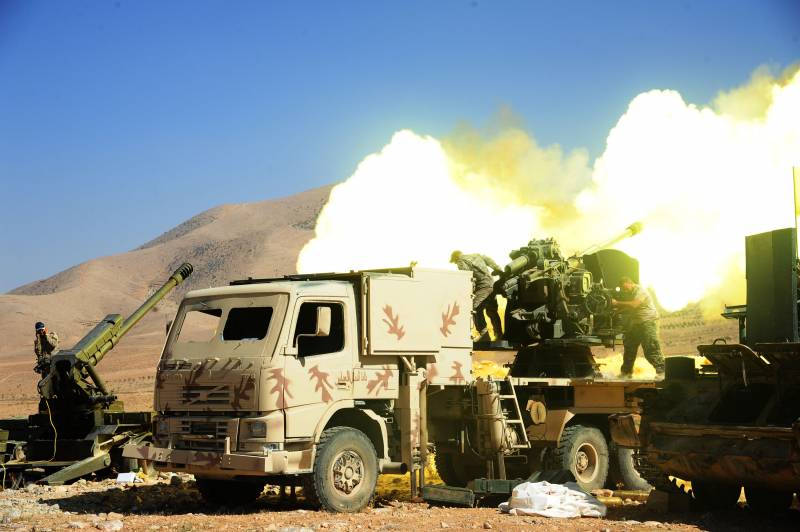 In the north-east of Damascus in the territory of Eastern Guta, Syrian troops attacked fortified Islamists, using drones. As a result, part of the fortifications of militants was destroyed. On the southern outskirts of the capital in the At-Tadamun region, clashes between ISIS terrorists (prohibited in the Russian Federation) and the SAR army were observed. Militants suffered losses in manpower and equipment.
Near the town of Manbij in the north of the province of Aleppo, gunfights between the "free army" and the Syrian Democratic Forces (SDF) resumed. As a result of the SSA attacks, one of the high-ranking Kurdish commanders was injured. In addition, the Kurds lost about two hundred of their fighters after they went over to the side of the Syrian Arab army.
Last day, fighting continued in the remaining areas of Deir ez-Zora in the occupation. As a result of fierce clashes under the cover of the Russian Aerospace Forces, the government army managed to occupy the Al-Hamidiya quarter. Meanwhile, the SAA, with the support of the Islamic Revolutionary Guards Corps (IRGC), Hezbollah and
aviation
The Russian Federation developed an offensive in the direction of the city of Abu Kemal. Thanks to the military operation of the Russian Aerospace Forces conducted on the outskirts of Abu Kemal, several military facilities of the terrorist group were liquidated. At the same time, the SAR troops were moving towards the city from the T-2 station and were approaching another 20 kilometers. During the fighting, one of the IRGC commanders Mohsin Jamal was killed.
The radicals of the Syrian Free Army (SSA), detachments of which are based north of the provincial capital Hama, took the side of Dzhebhat An-Nusra (the group is banned in the Russian Federation) and opposed government forces. Near the town of Abu Dali, the CAA tank was destroyed. At the same time, the government forces succeeded in freeing the settlements of Mosheref, Jubb al-Jamlan and Rasmus-Mayal.