The CAA with the support of the Russian Aerospace Force of the Russian Federation knocks out terrorists from Hama settlements, a Turkish military base will appear in Aleppo, reports
FAN
with reference to Syrian sources.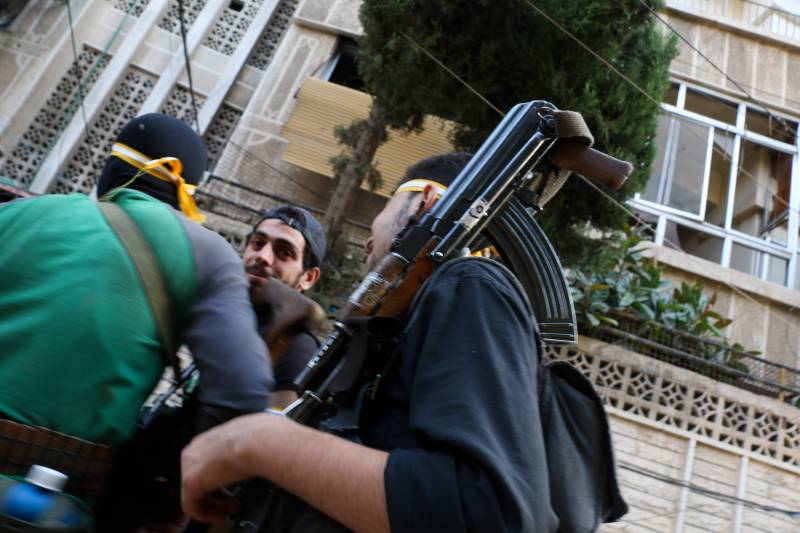 Over the past 24 hours, the Syrian air force launched a series of strikes against the fortifications of the radical militias in the Beit Jeann region in the west of Damascus province. The army of Bashar al-Assad attacked the position of radical formations in the south-west of the region. Residents of the Al-Rhebe settlement received humanitarian aid from the Red Crescent.
In the near future, the first Turkish military base in the region will appear on Al-Sheikh Barakat mountain near the town of Darat Izza in the western part of Aleppo. The column of military equipment of the Turkish army is moving in the direction of the Kach region. The commander of the formation of the Syrian Free Army (SSA) in Al-Bab Saif Abu Bakr withdrew from the pro-Turkish coalition and announced his intention to create a new grouping. When carrying out demining work in the vicinity of the village of Um Adas, sappers of the Syrian Arab Army (CAA) discovered several dozen Italian-made explosive devices laid by the militants. Found mines stuffed with explosive substance C-4, which is much more powerful than TNT.
Fierce fighting between the Syrian Democratic Forces (SDF) and the terrorists of the IG group (banned in the Russian Federation) was observed in the Tal Aba village in 40 kilometers northeast of the administrative center of Deir ez-Zor province. The SDF cleared from terrorists a number of villages in the area of ​​Haridzhia. The Syrian army and allied forces, supported by the Russian Aerospace Forces, continued to move from T-2 station in the direction of the city of Abu Kemal. Troops are located 53 kilometers from destination. The Russian Aerospace Forces conducted a series of strikes against terrorist facilities in the vicinity of the city. Also on the objects of the IG in the area of ​​the road connecting Abu Kemal and pumping station T-2, struck the Iranian drone.
In Deir ez-Zor itself, fierce fighting continued between the CAA and the IG terrorists. From radical Islamists liberated quarter Jubail.
Clashes continued between the SAA, which was advancing in the region under the cover of the Russian Aerospace Forces, and the radical Islamists in the east of Hama province. The army of the SAR exempts the provinces from militants. According to sources, Syrian helicopters are attacking terrorist fortifications in the villages of Al-Rukhzhan and Al-Shakuziya. Russian
aviation
inflicted a number of attacks on the Islamist deployment zones in the areas of the settlements of Al-Zafiriya and Zhanat.