The Russian Ministry of Defense reports an air strike against militants of the ISIL terrorist group (*) near the city of Abu-Kemal (Deir-ez-Zor province). The strike was inflicted by six Tu-22М3 Russian Federation Air Force aircraft. The report says that the planes took off from Russian airfields and proceeded through the airspace of Iran and Iraq.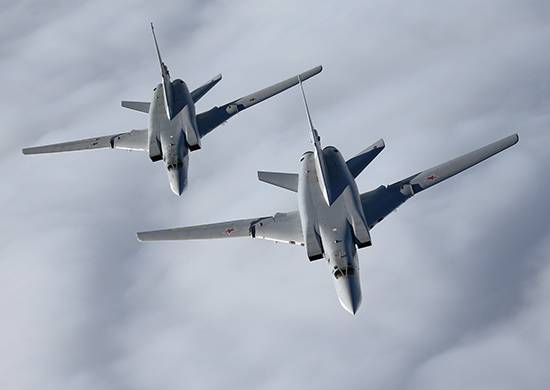 The positions of the terrorist group ISIL, which are located near the Syrian-Iraqi border, were chosen as targets for long-range bombers of the Russian Aerospace Forces. In fact, Abu Kemal is the last major stronghold of militants in Syrian territory.
As a result of the strike, the strongholds of the terrorists, as well as their warehouses with ammunition and weapons, were completely destroyed. The infrastructure of the militants of the so-called "Islamic State" (*) suffered significant damage.
It is noted that long-range aircraft
aviation
in the airspace of Syria was accompanied by Su-30SM fighters, flying up from the Khmeimim airfield in Latakia.
All aircraft after the completion of combat missions returned to the air base.