At the air base of the Air Force Academy in the Saratov region will receive 5 new training helicopters "Ansat", reports
TASS
message of the press service of the Ministry of Defense.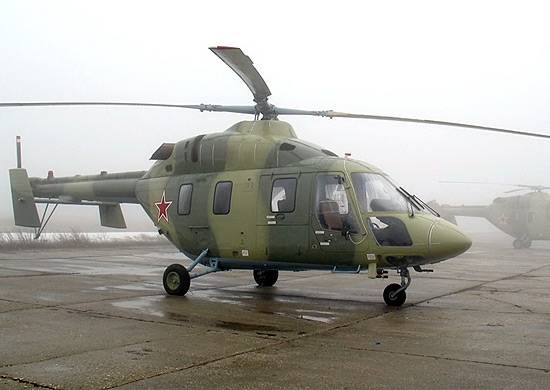 "Specialists of the Air Force Academy have begun accepting five new Ansat-U training helicopters at the manufacturing plant. According to the results of acceptance, the helicopters will go to the training
aviation
the base of the Air Force Academy, deployed in the Saratov region, "the release said.
It is reported that "over the next few days, engineers and pilots will test the performance of all the systems and mechanisms of the new helicopters both on the ground and during the flight."
"Ansat-U" is a light helicopter designed for training cadets of flight schools at the initial training stage, as well as for the training of flight instructors. The machine is designed by the Kazan Helicopter Plant design bureau according to the classic single-rotor scheme with a tail rotor and two gas turbine engines.
The helicopter is produced serially from the 2009 of the year. In the future, Ansat-U will completely replace the Mi-2, which are used for piloting training.