Over the past day, the APU released on the territory of the Donetsk Republic almost 1,3 thousand. Ammunition, reports
RIA News
a message from the representative of the DPR at the Joint Center for the Control and Coordination of the Ceasefire Regime (STRC), Ruslan Yakubov.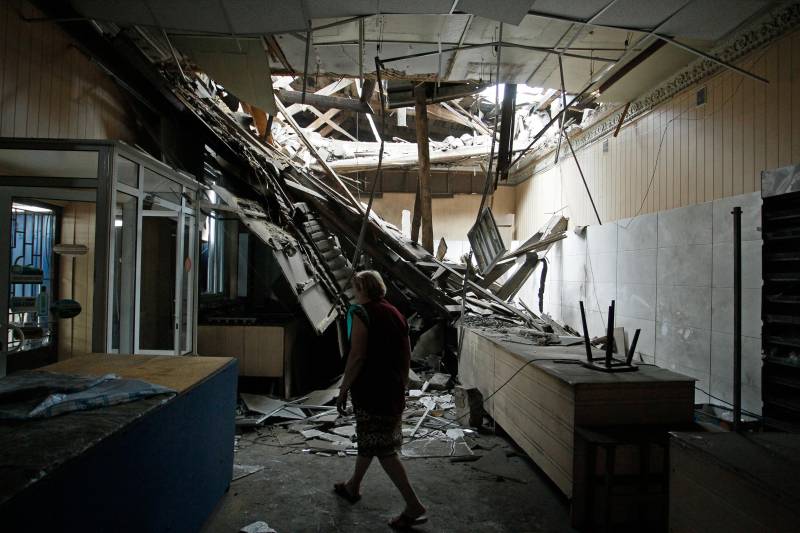 Earlier in the operational command of the republic 33 reported violations of the cease-fire for a day by the Ukrainian army.
The total number of ammunition used by the Armed Forces of Ukraine on the territory of the Donetsk People's Republic was 1274 units,
said Yakubov.
According to him, in the Donetsk direction, the Ukrainian security forces "used howitzer caliber 122 millimeters, mortars, grenade launchers, armored vehicles and small
weapon
". At the same time, "70 mines, one projectile, more than 500 ammunition from infantry fighting vehicles and armored personnel carriers, more than 600 grenades" were fired.
Mariupol direction: from grenade launchers released - 29 grenades,
added the representative of the DNI.
Recall that the participants of the contact group to resolve the situation in the Donbass agreed to establish a new truce from midnight on August 25. It was called "school", as it was timed to the beginning of the school year.
However, the shelling continued, already on the day of August 25, representatives of the defense departments of the DPR and LPR announced new strikes on their territory from the Ukrainian positions. In turn, the Ministry of Defense of Ukraine also accuses the republic of regular shelling.