The main defense department conducted a training session on the management of the Strategic Nuclear Forces. This is reported by the press service of the Ministry:
In accordance with the training plan of the Armed Forces of the Russian Federation, a training was conducted on the management of the Strategic Nuclear Forces of Russia.
It was noted that during the training all the components of the strategic nuclear forces were involved: land, sea (underwater), and
aviation
.
From the report:
In the course of the training, practical actions were worked out for the combat crews of the command posts of the Strategic Missile Forces, the crews of nuclear missile submarines of the Northern and Pacific fleets, strategic bomber carriers and long-range bombers of the VKS.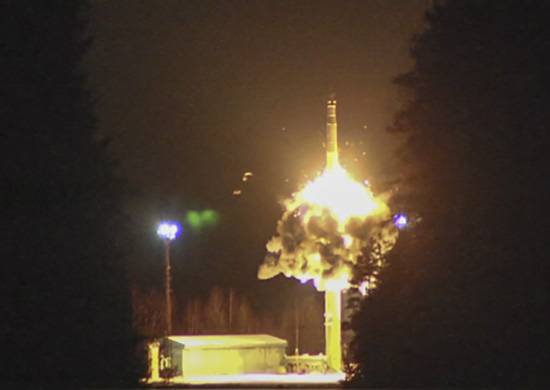 In particular, Tu-160, Tu-95MS and Tu-22М3 aircraft were involved. They struck cruise missiles at conventional targets at three ranges. A missile launch from a nuclear submarine was carried out on a target at the Kura (Kamchatka) test site from the Barents Sea. From the Plesetsk cosmodrome, the Topol ICBM was also launched on a target at the Kura test site. A nuclear submarine, the Pacific Fleet, launched a salvo strike on the Chizha test site (Arkhangelsk Region) with a two-ballistic missile.
From the statement of the department:
The tasks of the training are completed in full, all training objectives are successfully hit.