MiG-31BM interceptor fighters covered missile-prone areas at the exercise in the sky of the Subpolar Urals, reports
Interfax-AVN
message of the press service of the Central District.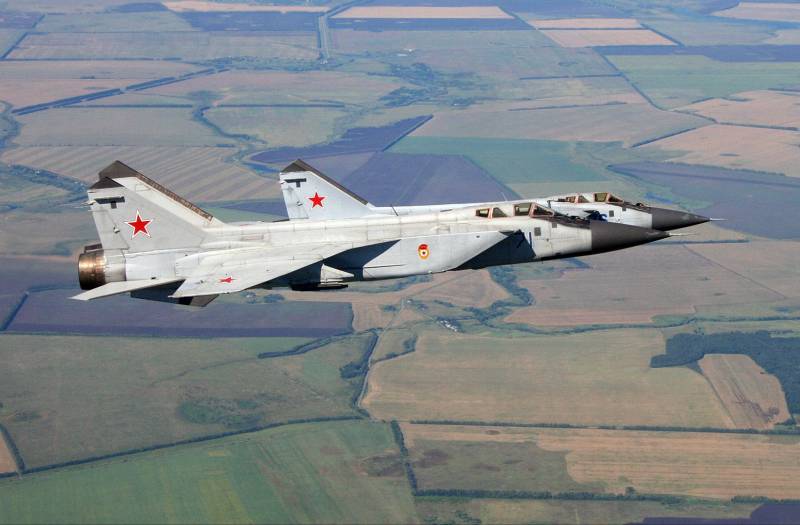 The air maneuvers were attended by the crews of the two air regiments of the Central Military District, stationed in the Perm and Krasnoyarsk Territories - only about 250 people of flight and technical personnel, as well as more 40 aircraft,
says release.
The airspace patrol area was expanded thanks to the Il-78 tanker aircraft.
"Refueling was carried out singly and in pairs, while the tankers kept speeds close to the maximum, and the crews of the MiGs - to the minimum. Pilots at altitudes from four to eight thousand meters approached the tanker at a distance of 10-15 meters, contacted the cone sensor, and then maintained a predetermined distance until the fuel was fully pumped, "the press service said.
aviation
fighter units of the Central Military District are on alert for air defense of administrative, industrial and military installations of the Volga, Urals and Western Siberia.
The supersonic MiG-31 is designed to intercept and destroy targets, including cruise and ballistic missiles, at extremely small, medium and high altitudes, in simple and complex meteorological conditions.